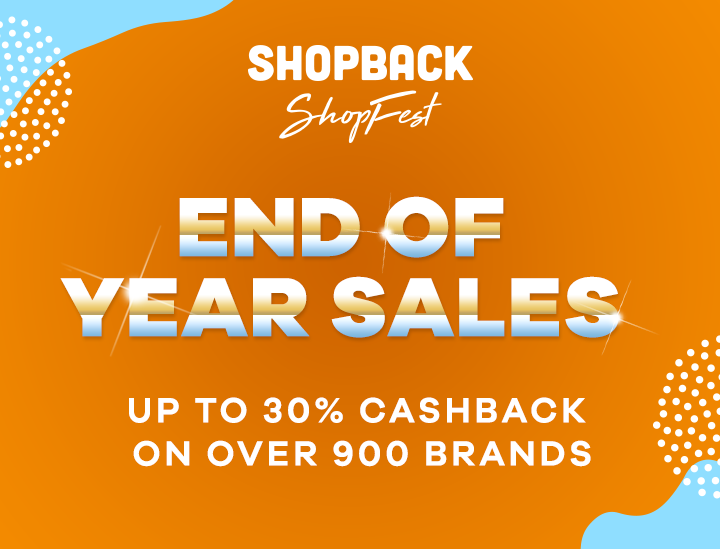 What Is Year End Sale?
A Year end sale is a sale festival that takes place towards the end of the calendar year. This year, some of the topmost brands and online retailers are planning to give you the most unexpected sale season till date. The massive sale season ensures there is something for everyone, which makes it all-inclusive. As more and more sellers are participating every year, you can expect fantastic sales on almost all the products that you love. Get ready for surprises this year end that you never thought possible!
During the year end clearance sale, you will find some awesome products at affordable prices. All prices are going to drop and you should prepare yourself to take full advantage of all the terrific discounts you are about to encounter. There are a plethora of year end sale discount codes available that you can make use of. You can effortlessly spot a year end sale promotion on a wide range of items during the end of year sale.
Get Coupon Codes To Save Big This Year End Sale
Year end sale voucher codes enable you to land huge savings of 80% or even more! Many well-known retailers and brands are aiming to clear out their stock by giving discounts so big that customers just cannot say no to. Think about it. How can you say no to an 80% discount on top brands? There are crazy discounts you can expect during the year end sale season. Another reason to celebrate the year going by and a new year coming through!
You can use year end sale coupon codes and discount offers available during the year end sale period. If you have been holding off buying something super-expensive, then keep an eye out. You might find that product at a huge discount during the year end sale festival. It doesn't matter what type of shopper you think you are. Year end sale is for everyone and it always features all the big names. There is no reason to miss out on it! Remember, you can use codes for massive savings.
Where Can You Find Splendid Year End Sale Offers?
You can find year end sale deals on many merchants from Australia and others that have a strong presence in Australia. This means you get to choose from a greater variety of products and get the ones you love. This shopping fiesta is going to be better as you relax and wait for the new year to come by. You can get outstanding cashback offers from ShopBack. Merchants like UGG are going to bring in some fashion shoes at prices you will absolutely love.
Year end sales do not necessarily need to be associated with clearance sales. You can get some pretty neat deals on things you have always wanted. These sales can be a ray of hope! Have you made some new year resolutions? Is one of them about getting fit this new year? Then you can use the year end sale as the perfect scheme to work towards your resolutions. Use a year end sale voucher to buy sports gear, gym equipment for your home and more accessories to get fit. You can find discounts on Weight Watchers and Nike, which are great brands to accompany you on your fitness resolutions.
There is more! You can grab a year end sale code on Samsung products as well. Samsung is one of the most popular electronics retailers in the world. Why not get the latest gadgets at slashed prices and start your new year on a new 'note' (pun intended!). You can get crazy discounts on phones, tablets, laptops, smart home accessories and much more! You can discover some phenomenal deals on Samsung products you will love. These are televisions, home theatres and everything you want at your home.
Why Year End Sale Online Shopping Is A Great Idea
You know how scary it can get at brick and mortar stores. There's always a crowd of people who want to grab deals before anyone else. Sometimes it just gets out of hand. At the end of it, not only are you exhausted, but you swear never to be lured by sales again! We get it, especially because we've been there. A clash of shoppers over a discounted TV is not a pretty sight at all. So why go through all that when online shopping sales are available? There are many a year end sale discount for you to choose from, right in the comfort of your home.
Online shopping saves your time and you don't need to move out of your room. Just keep your mobile phone or your computer handy and get immediate access to exclusive deals. You will find that there are some pretty insane deals you've never heard of in the papers or in-store. The year end sale promo codes are a cherry on top as they give you the best bargains on the brands you trust. Take a deep breath, you have the upper hand this year when you use a site like ShopBack!
Prepare Yourself For The Biggest Shopping Carnival
Amidst the chaos, it is easy to get lost. There are hundreds of Australian e-tailers who will give you deals that are worth a victory lap. However, nothing beats being prepared in advance. Stock can run out in the blink of an eye even when you shop online. You can start your preparation by making a wish-list of all your shopping needs this season. This way, when last minute year end sale deal offers come up, you know exactly where to focus. Planning is essential so you can get everything you couldn't get in the earlier shopping events of the year. If you find a product is not discounted at one ecommerce store, you're likely to find another store that offers you a discount on a similar product.
Year end sale is a great way to pamper yourself and your loved ones. How about surprising someone at the end of the year? Look at their face lighting up when they get that unexpected surprise from you! It is never too late to surprise anyone. You can use a year end sale coupon or a year end sale promo code to save big on your purchases at the end of year sale across several merchants. Make your new year awesome with the year end sale!