Australia s very own, Wotif. Now part of Expedia, Wotif has definitely proved that it is one of the best travel websites in the country. It operates to domestic destinations as well as international ones. There are many Aussies that have been satisfied by the services this company has provided.
Graeme Wood started this travel company in 2000. There were many transitions and changes during their 18-year-old journey. These changes have only made the company more diverse and profitable. The latest and biggest transition happened when Expedia bought Wotif for US$657 million.
This acquisition has been great for Wotif and they have been on an upward trend since then.
No product, no company. Sticking to that simple logic, let us look at the various products or services that you can get through Wotif.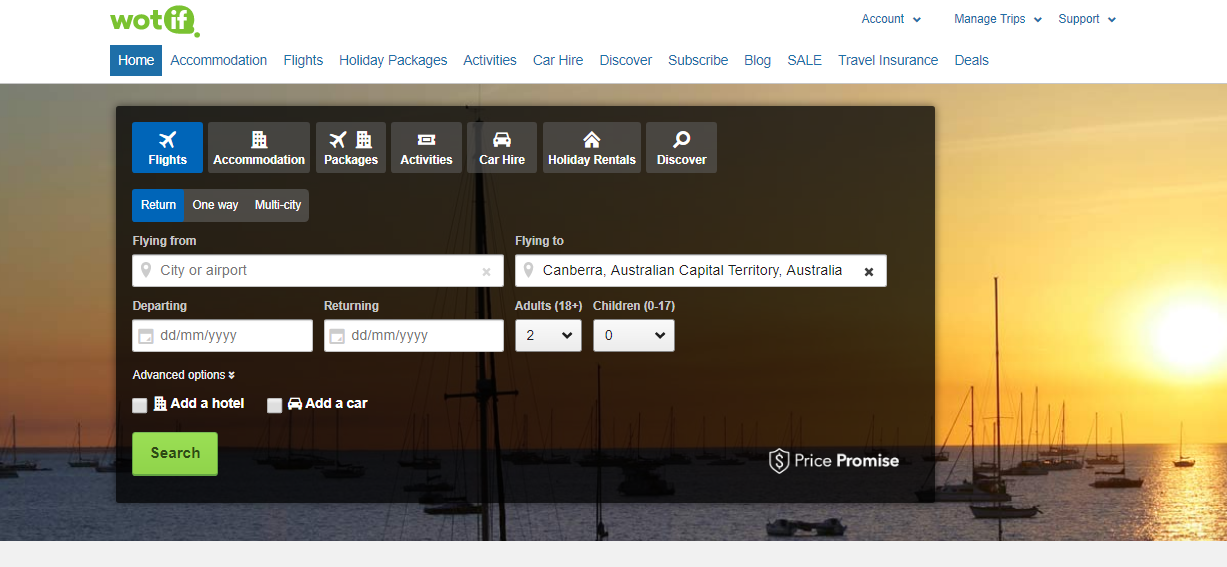 Accommodation -
It is obvious that providing accommodation would be one of their primary services. The accommodation page lets you book hotels at your destination. Today s popular destinations are cities such as Wotif Sydney, Wotif Gold Coast, etc. These places have Wotif special deals in their respective product category.
Flights
- Flights of all types - domestic and international - are brought to you by Wotif flights. Popular destinations such as Wotif Melbourne or Wotif Sunshine Coast have fantastic offers.
Holiday Packages
- This is the best product you can choose if you are planning a holiday or vacation. They have some interesting and money-saving Wotif discounts.
Activities
- Unsure about what to do in a city you are going to visit? Do not worry. Wotif has it covered for you. Just type in the name of the city and select the dates. You'll find a long list of places you can visit. Wotif Brisbane is one of today s popular destinations.
Car Hire
- Getting a taxi to go around a city is very tough. Especially when it is a city you are new to. Wotif and its car hire service are one of the best in the country and you can count on safety without fail.
Travel Insurance
- Travelling can sometimes be a nightmare if it doesn t go as planned. Getting travel insurance will be the best thing to do if you have any health conditions. Wotif offers four different options when it comes to travel insurance. They have certainly thought through the challenging phases people experience while traveling.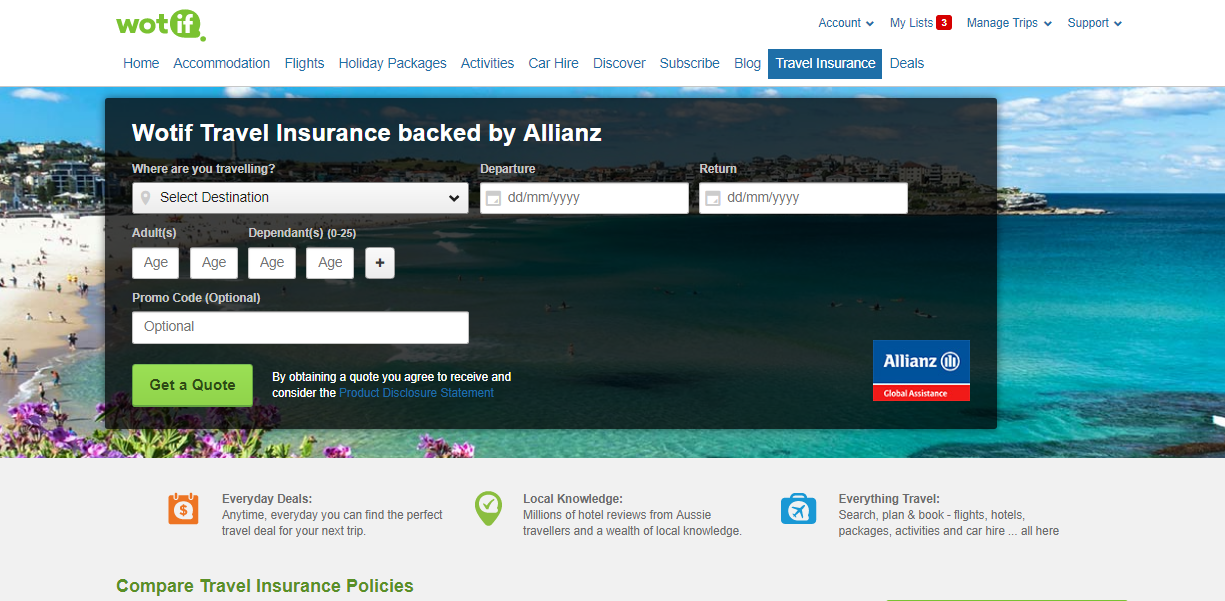 | Accommodation | Flight | Holiday Packages |
| --- | --- | --- |
| Hotel Only | Flight Only | Flight + Hotel |
| Hotel + Flight + Car | Flight + Hotel | Flight + Hotel + Car |
| Hotel + Car | Flight + Hotel + Car | Flight + Car |
| | Flight + Car | Hotel + Car |
| Car Hire | Travel Insurance |
| --- | --- |
| Car Hire | Domestic |
| Car + Hotel | Essentials |
| Car + Hotel + Flight | Multi-Trip |
| Car + Flight | Comprehensive |
Let s assume we are planning a trip from Wotif Melbourne CBD to Singapore under the 'Hotel + Flight category of accommodation. Fill all the details required for the relevant options.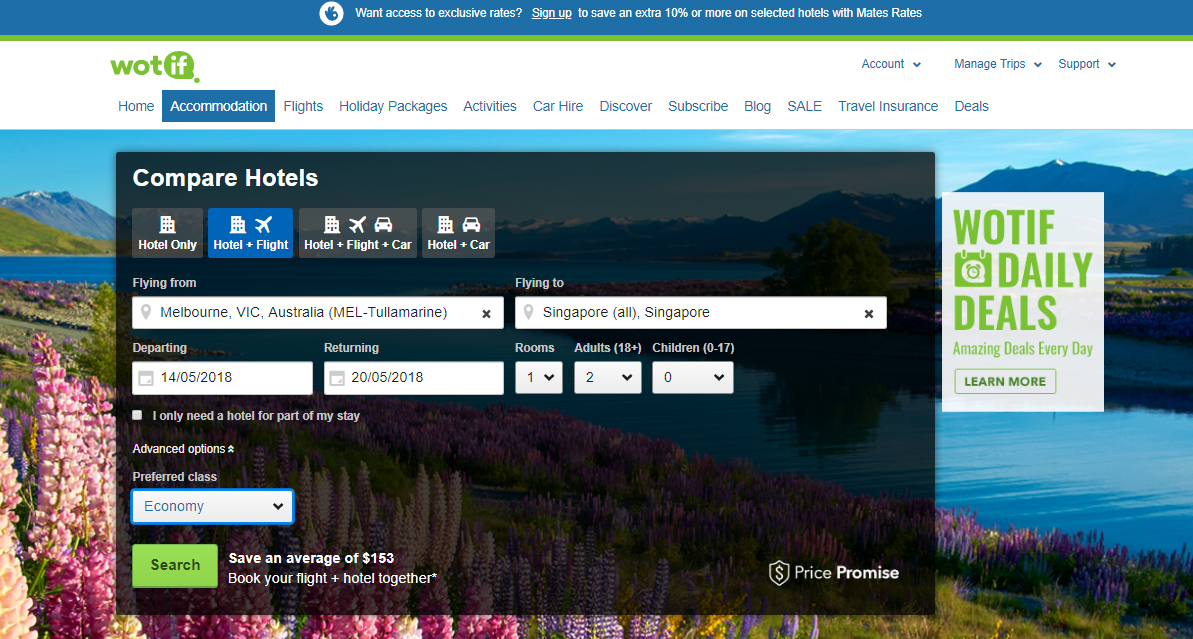 Once the search results pop up, you will have to first choose the hotel you want to stay at.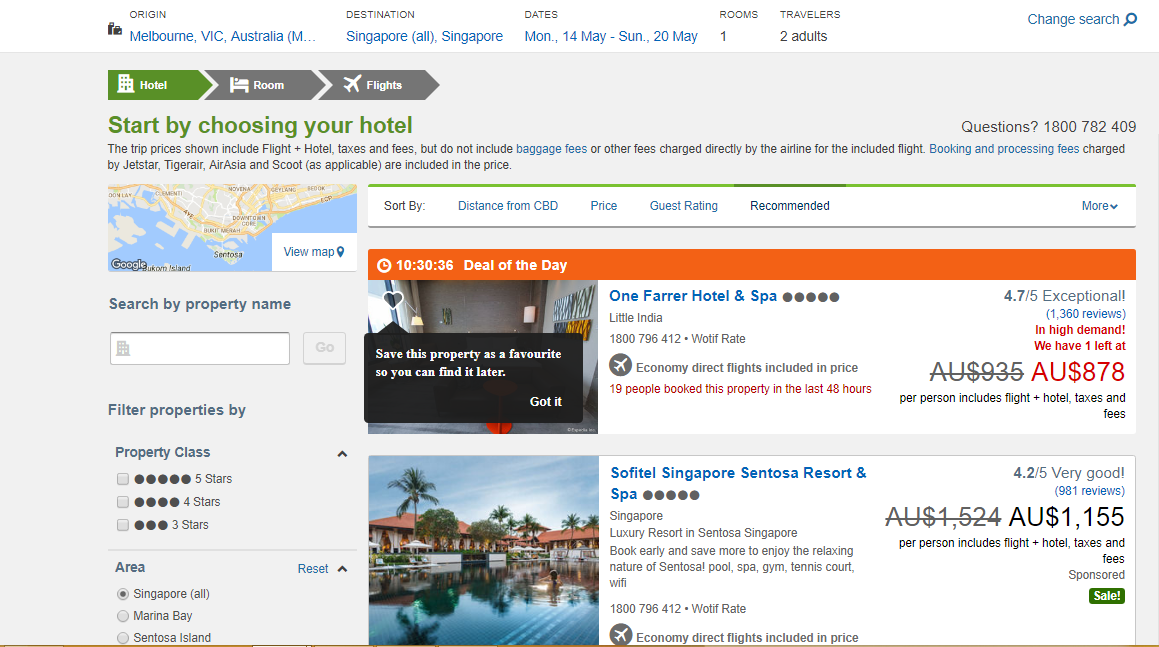 You should also choose the type of room you need in the hotel.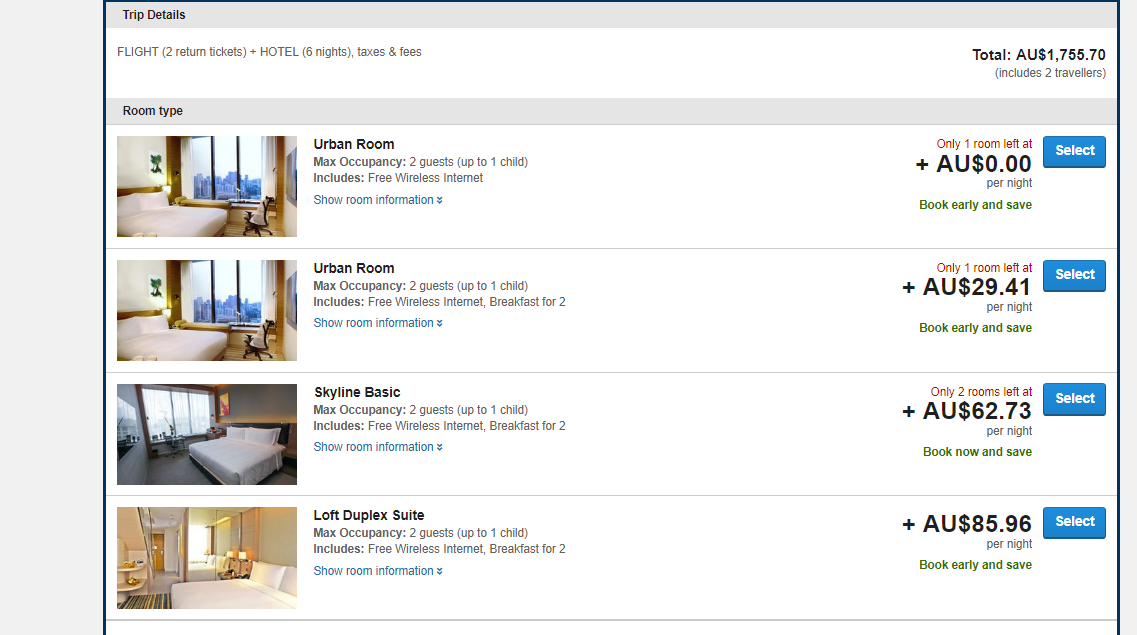 Finally, you have to select the flight you need along with the return.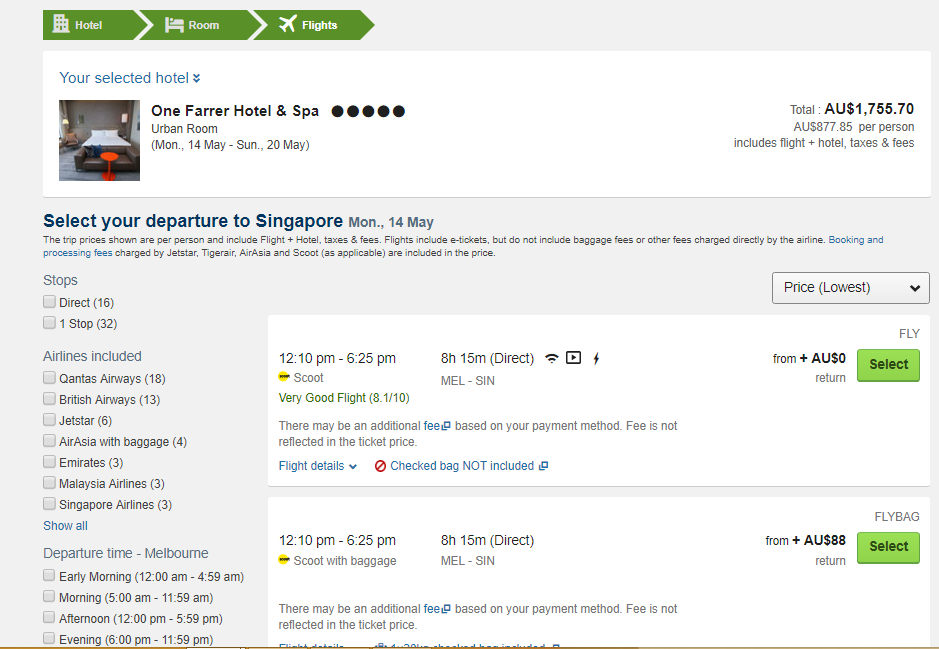 During the process of booking, you will have to enter the details of the travelers.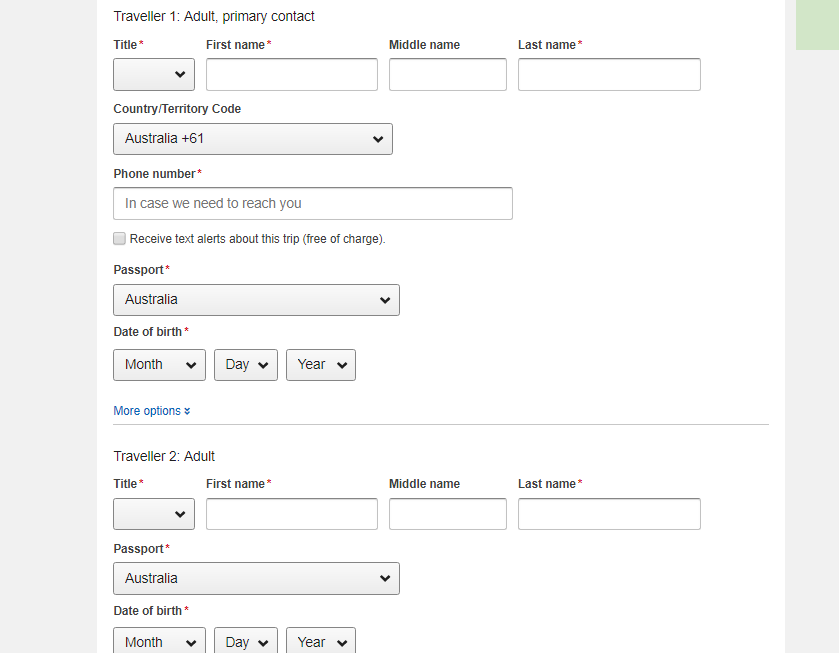 After you have completed entering all the details mentioned above while booking, you are then required to pay for the services.
Surprisingly, the only option for payment is through a credit or debit card. Many consider it simple and straightforward. You have an option to enter a Wotif coupon or Wotif promo code during the payment process. This will help you save some money.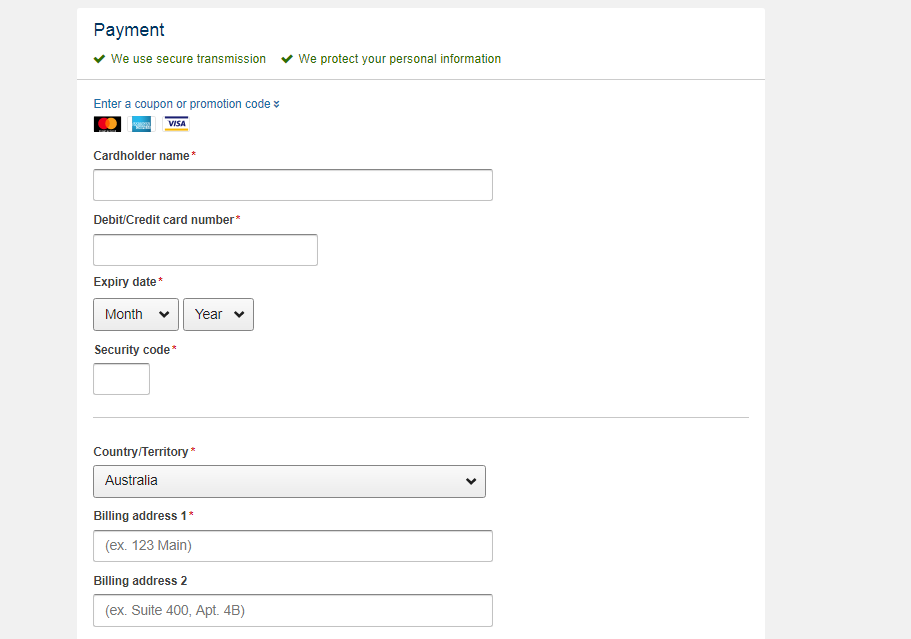 Wotif Discount Coupons and Vouchers
People all around the world look for ways to spend less and enjoy more. Let us take a look at some way to get discounts on Wotif.
Subscribe -
This seems to be common among all travel websites. However, you can get Wotif discount codes or discount offers when you subscribe to their newsletter or even sign up as a user.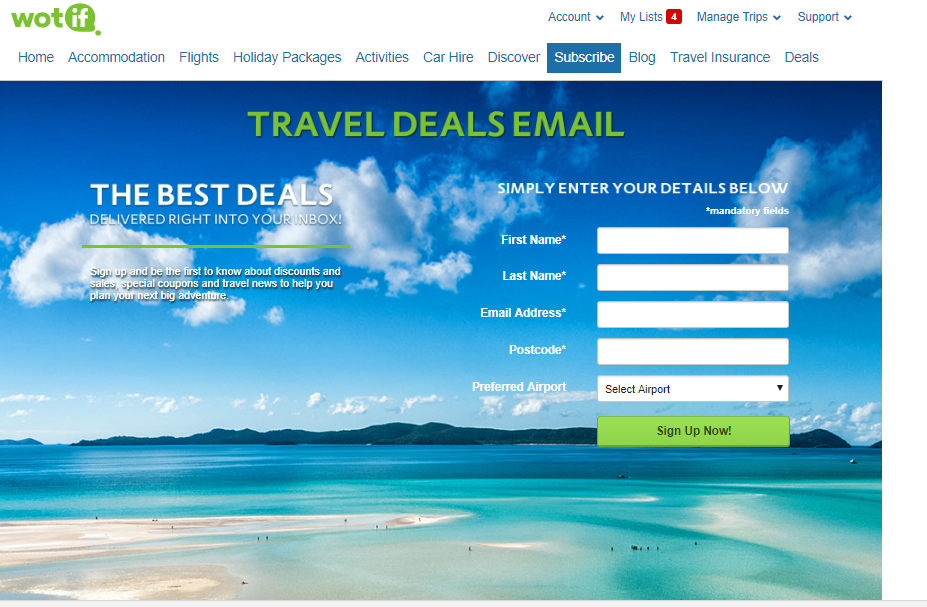 Mate Rates - This is a product of creativity. On select hotels, this Wotif promo gets you discounts from 10% to 50%. Wotif Adelaide has some of the best Mate Rates.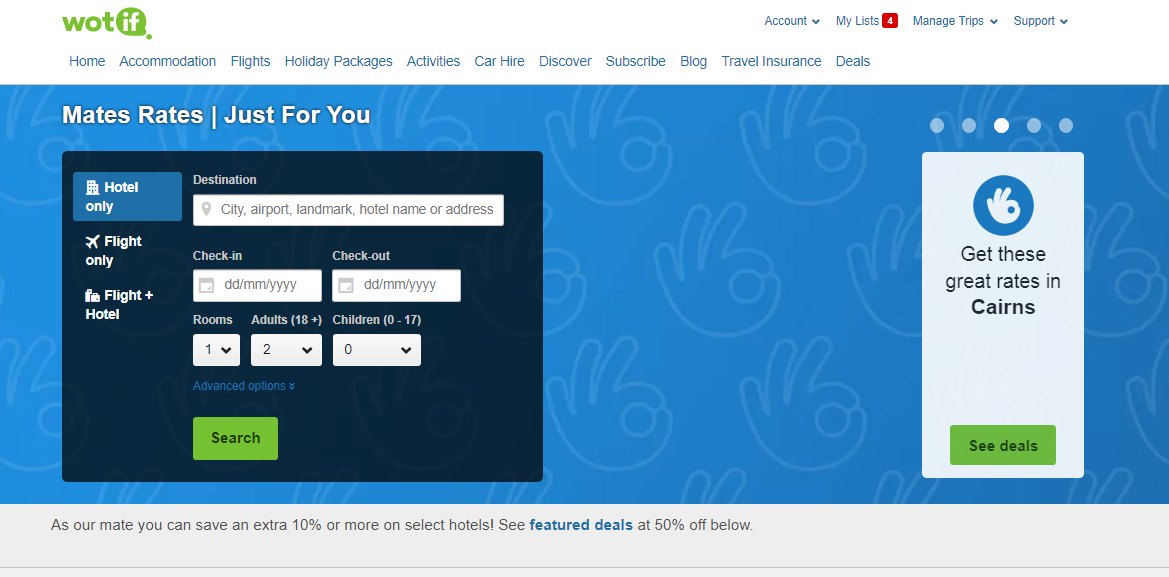 Wotif Deals
- Everyday there are different deals in Wotif. Isn t that amazing? Check out the deals on a daily basis and you will definitely find something very interesting and unique. You can find Wotif promos in cities such as Wotif Canberra or Wotif Perth.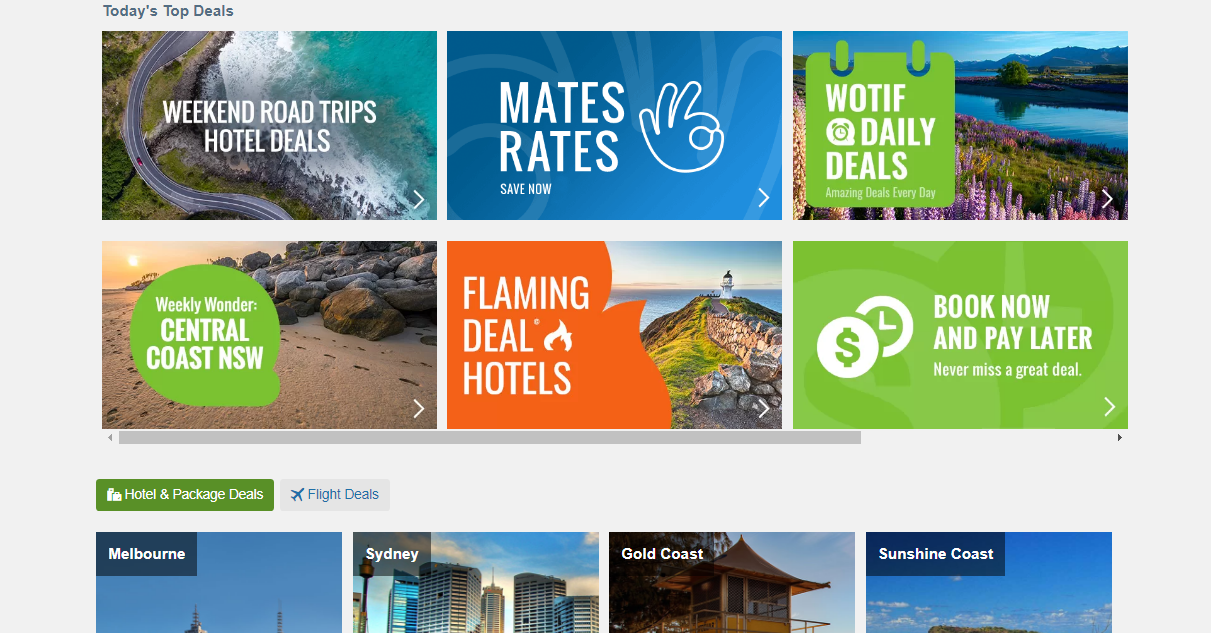 Wotif Sale
- Wotif drops a Big Sale every now and then. During these sales, you can get the best offers for your trips. If you find that a Big Sale has ended, you can always check the daily deals. But do not forget to check the next Big Sale.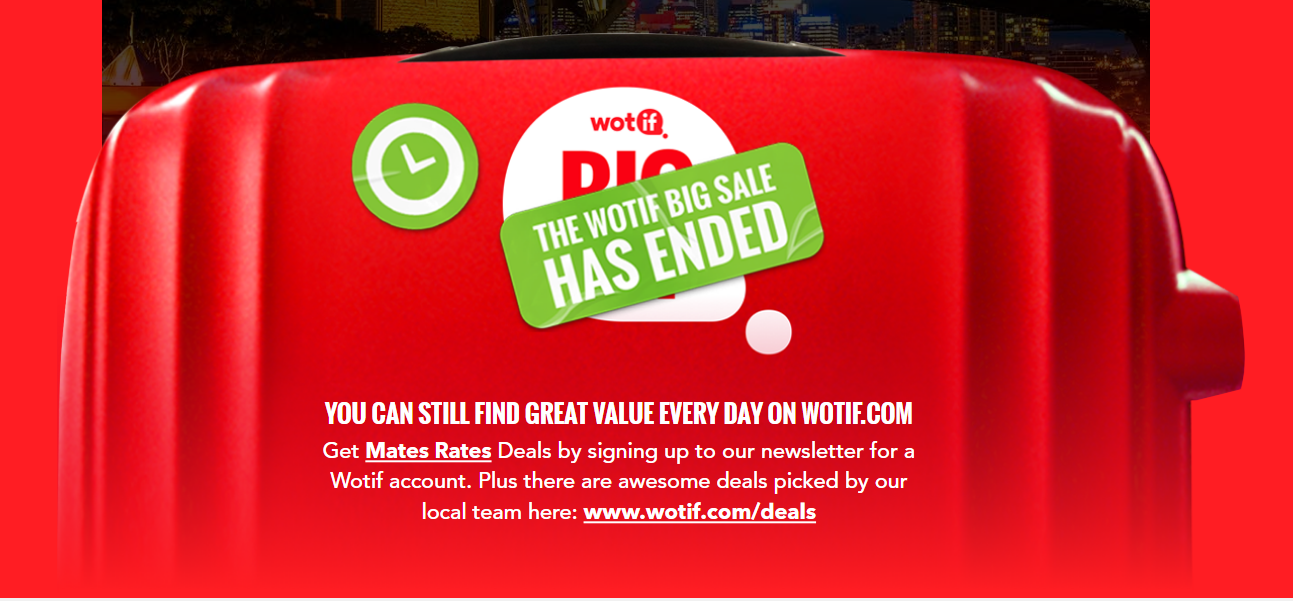 How to Shop on Wotif using ShopBack
ShopBack is the best place to get a cashback on your purchases from Wotif. Many travel companies have tied up with ShopBack and Wotif is definitely one of them.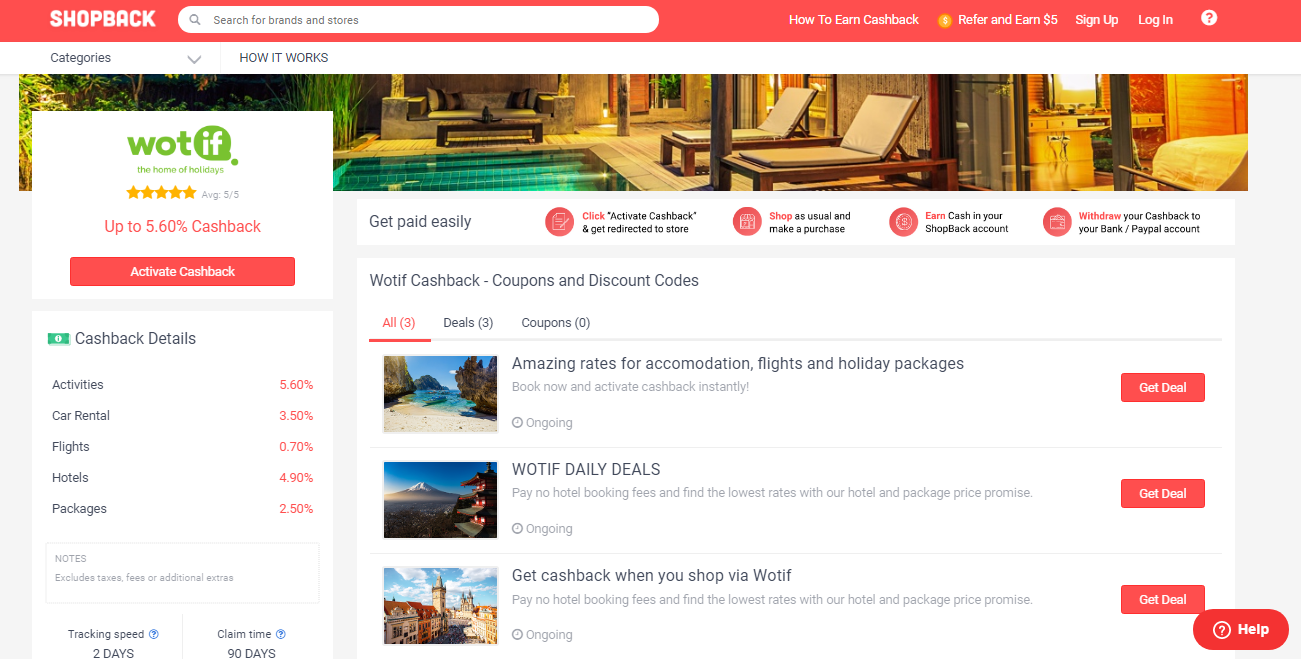 You can get a Wotif cashback of up to 5.60% by clicking on the 'Activate Cashback button. You can also get Wotif discount vouchers or Wotif discount codes through ShopBack. Do read the terms and conditions of the usage of the Wotif vouchers you get.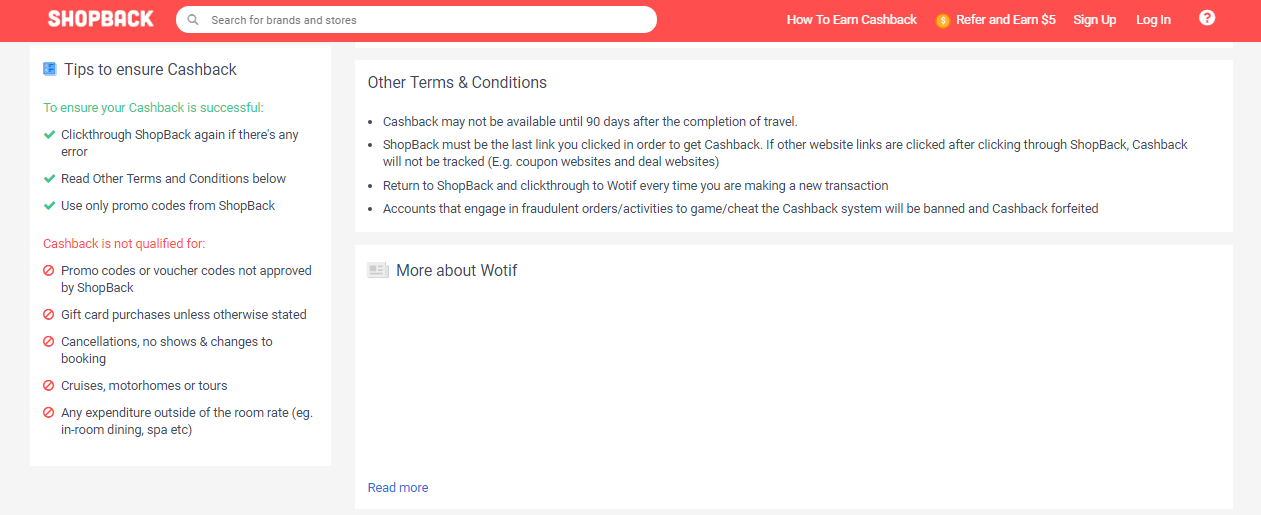 Wotif Cancellation Policy
Cancellation is an integral part of any travel company s services. The company s success is extremely dependent on how they handle cancellation requests.
To make things easier, Wotif lets you have the freedom of cancellation depending on the plan you choose.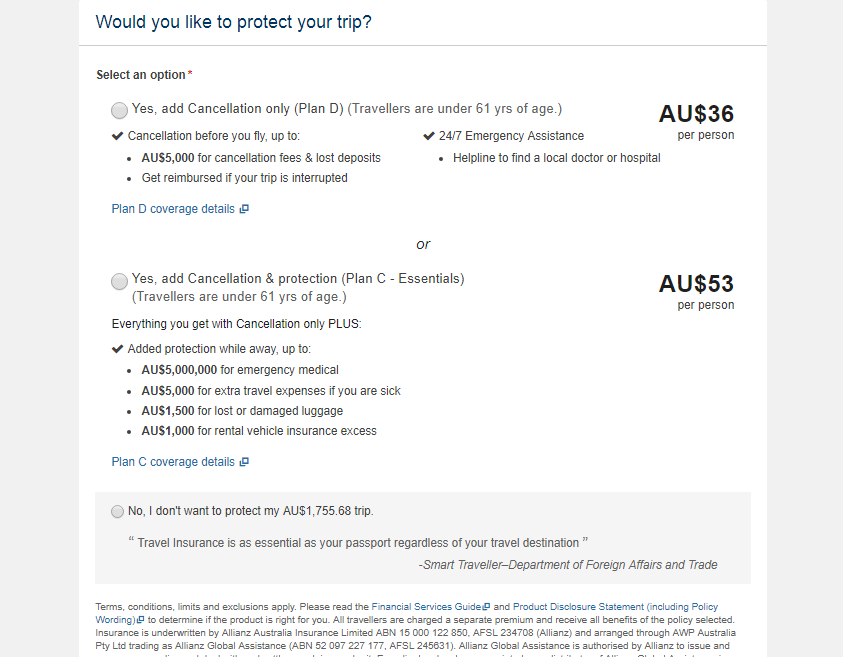 Wotif has a brilliant customer service department. You can call them or email them. They also have an FAQ guide where your queries are answered. Having trouble with Wotif codes such as a Wotif coupon code or a Wotif voucher code? Do not worry, the customer reps are waiting to resolve your queries.
ther needs ShopBack has you covered. Head on over to lastminute.com and Hotels.com via ShopBack for deals and Cashback.