Woolworths Gift Cards Discounts January 2020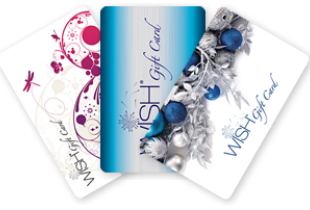 Woolworths Gift Cards - Save 5% Instantly (via ShopBack Desktop/Mobile Site)
Instantly save 5% on groceries, petrol, liquor & more with WISH eGift cards!
Woolworths Ltd ABN 88 000 014 675 is the issuer of the Woolworths WISH Gift Card. Woolworths WISH Gift Cards are redeemable at participating stores only. For a list of participating stores and full Terms & Conditions visit www.everydaygiftcards.com.au

This offer is only available through ShopBack's desktop and mobile site.

Allow up to 48 hours to receive your purchase.

If it is your first time purchasing at Woolworths Gift Cards via ShopBack, you may experience a slight delay as Woolworths verifies your order.

For queries regarding the purchase of Woolworths Gift Cards, please contact Woolworths Customer Contact Centre on 1300 10 1234 (Mon-Fri 8am-8pm AEST, Sat/Sun 9am-5pm AEST), or email [email protected]
More about Woolworths Gift Cards
Woolworths Gift Cards Discount and Voucher
It's a fact: we're always looking for deals and discounts to get the best things possible while shopping! You can easily wing a Woolworths gift cards discount from their online portal. You can also find gift cards on sale at Woolworths at their retail stores. Do check for a Woolworths gift card offer which can save you some money. You can also get discounts on Woolworths gift cards from the comfort of your home through ShopBack!
Save by looking out for latest Woolworth' Gift Card's Melbourne Cup deals!
Get eGift Cards from Woolworths to redeem groceries, alcohol, petrol and more for the biggest race event. Enjoy more exciting moments and save by looking for a Woolworth's Melbourne Cup offer from Shopback!
How to Shop for Woolworths Gift Cards through ShopBack
ShopBack is the destination for cashback, promos, discounts, coupons, vouchers and more. You can get a 5% Woolworths gift cards discount when purchasing Woolworths Gift Card through the Woolworths Gift Card page in ShopBack.
As part of the Woolworths gift card promotion, buyers can use the Woolworths Gift Card at these stores: BIG W, Dan Murphy's, BWS, Cellarmasters and Caltex Woolworths Petrol.
Are you looking for a sweet discount while shopping at Woolworths online? Well you will not get it unless you use the Woolworths gift card or Woolworths Visa gift card to pay at least partially. For example, just offset a $100 order with $40 from a Woolworths Gift Card, and you can now earn a discount at the rate stated on the Woolworths merchant page on ShopBack for the remaining $60!
To get discounts while shopping for groceries, you can also check out Harris Farm on ShopBack.
Woolworths Gift Cards
Woolworths is a name that every Australian will know. They are a $50 billion organization with multiple retail chains and an incredible online presence. Their famous supermarkets that we all love are spread throughout the landscape of the country making them an essential entity for the overall economy of Australia. It is important to know that the hefty revenue generated by the Woolworths group also involves their businesses in merchandise, hotels, and liquor.