Book Your Flight With Virgin Airline And Save!
Looking for a cheap weekend getaway or finally planning that long trip you have been holding off? Go ahead and book one of the Virgin Australia Flights and enjoy top notch services and also avail great deals. Virgin Airlines (Australia) is widely renowned for having a great array of flights to choose from and also for their impeccable way of handling bookings. You can also use their services to rent a car or book a hotel in any major city of Australia and in doing so you can pre plan every step of your trip, and rest assured once your journey begins. Sometimes you can also find a Virgin Australia Flight sale going on the website, and it is here that you can land amazing deals. You can also search online for a Virgin Australia flight promo code and get yourself an extra discount. These Virgin Australia Flight Codes can be found online at sites like ShopBack!
Travel Products Offered By Virgin Airlines (Australia)
At Virgin Australia you can book either a holiday package deal while availing great discounts or you can simply look for single domestic or international Virgin Australia cheap flights. The website is very well designed and you can use the following tabs to book their various services:cheap flight
Flights: The first tab on the homepage allows you to book any international or domestic flight and you can also search here for the various Virgin Australia cheap flights. You also have the option of booking multi city flights at once. Remember to stay on the lookout for any Virgin Flights Australia specific sale that may be going on to get cheaper prices!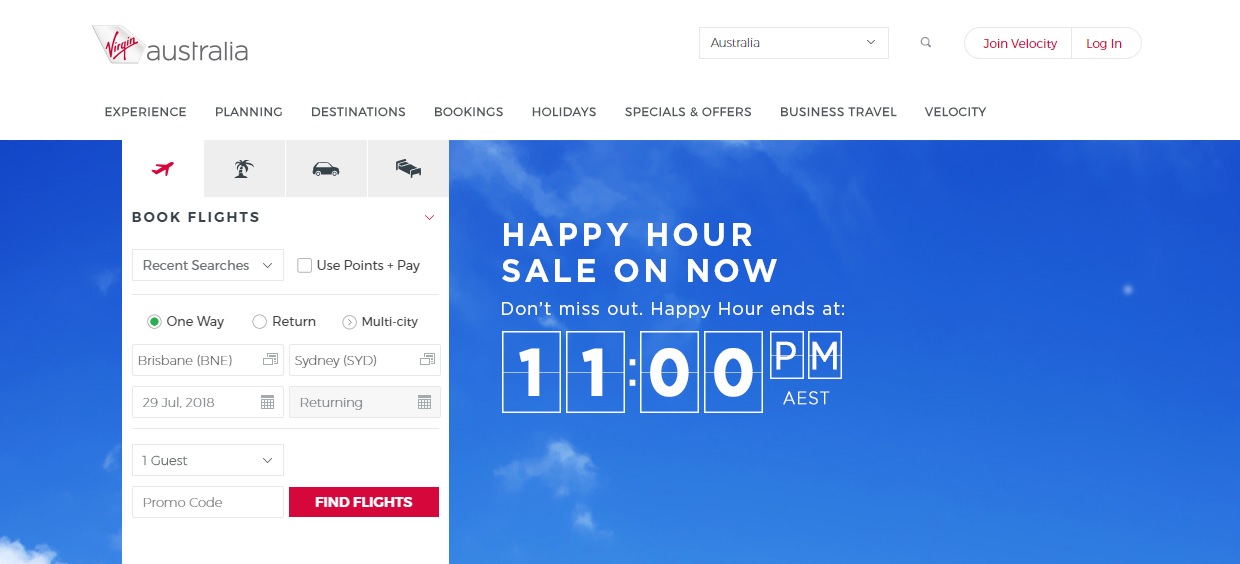 Holiday Packages:
If you are looking for some great Virgin Australia Flight deals, booking your entire holiday through them is one of the best ways to go about it. You also have the option of booking hotels as a part of the package.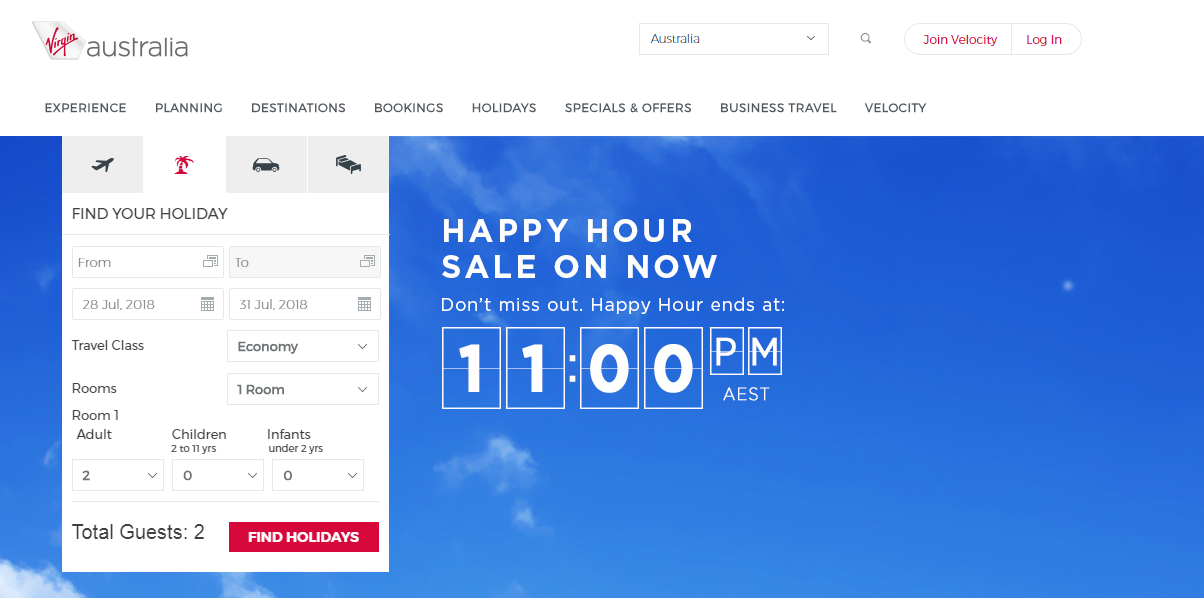 Cars:
Using the Virgin Australia page you can book a car from any airport you will be arriving at. So you can say goodbye to standing in long lines to get a cab at the airport.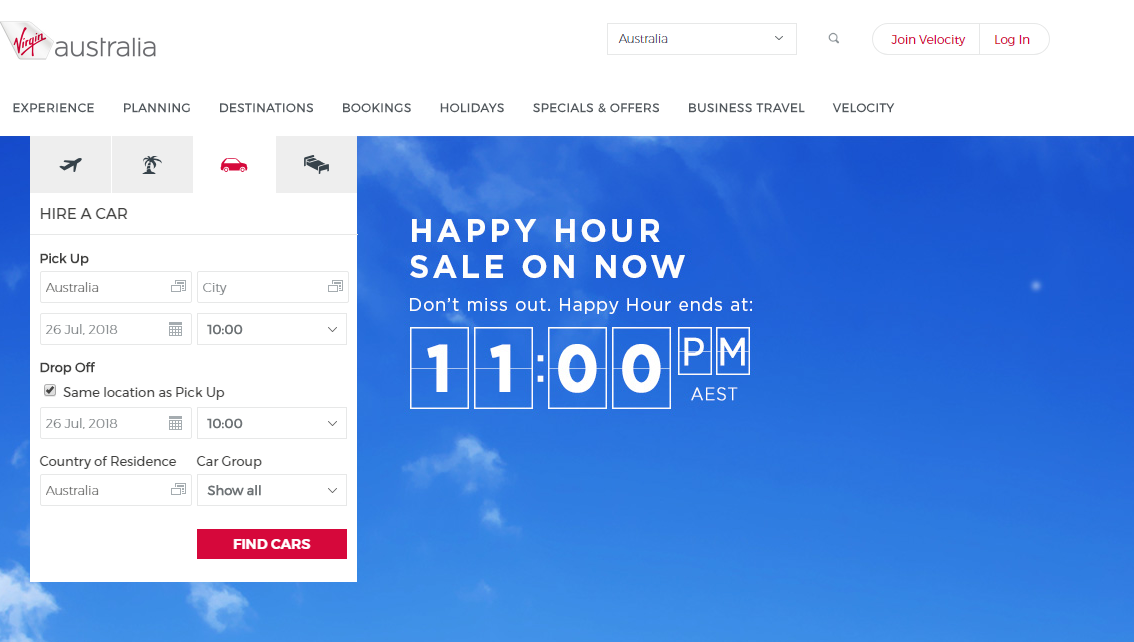 Hotels:
Virgin Australia has partnered up with some the best hotels around Australia and at various holiday destinations as well. So if you re booking Virgin Australia flights to Bali, you can have your hotel booked right through their Virgin Airlines website.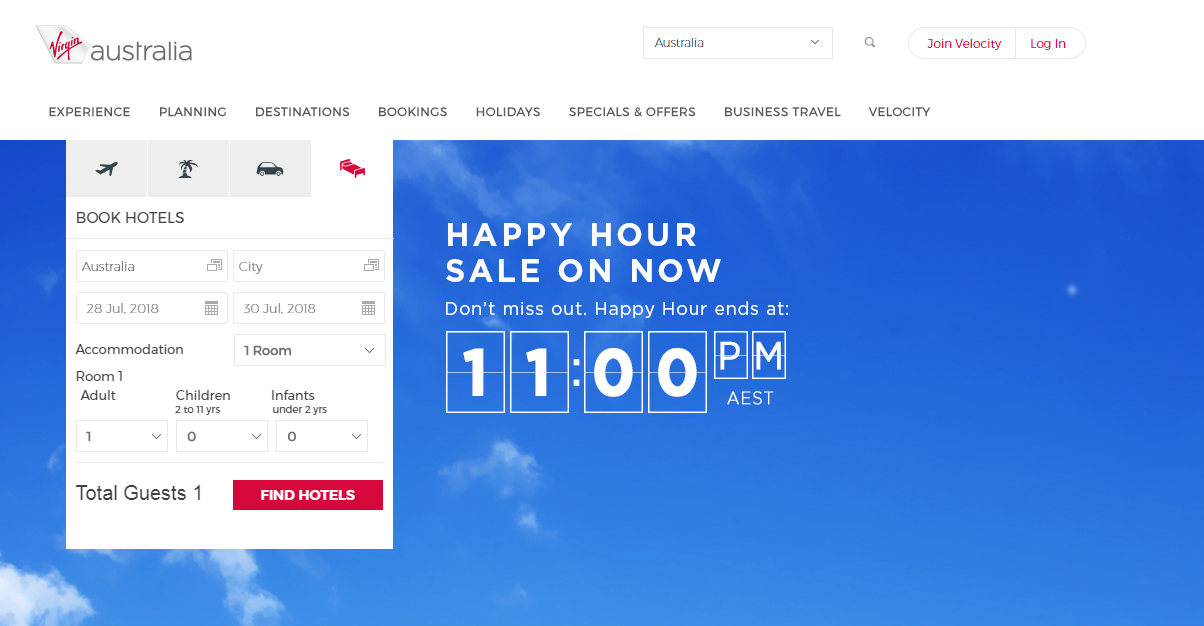 How To Shop On Virgin Airlines Australia
First off you will need to select which product you wish to purchase among the four that are offered. One of the most important things to remember is that the coupon code needs to be entered right at the time of selecting the product and not at the end. Depending on which product you have chosen, be it the car hire service or hotels, you will be taken to a page where you will be asked to enter your details and also book any added service to your primary service, such as meals on a flight etc. Following this you will be taken to the payment page where you enter your payment details, add any coupon code to avail your discount, and then make your payment to complete your purchase.
Virgin Flights Australia Special Offers and Discounts
Virgin Airlines Australia is known for their massive offers on various products but you can rest assured that there will always be a Virgin Australia flight voucher for you. Currently there is more than one Virgin Australia flight sale going on and you if you plan your trip accordingly, you can save a lot of money. Apart from these deals there are also various Virgin Australia flight deals where you can find either Virgin Australia flight vouchers or a Virgin Airlines Australia flight code. So keep an eye out for those if you want an additional discount.
How To Shop on Virgin Airlines Australia Using Shopback
If you are looking for Virgin Australia cheap flights, Shopback provides a whole range of deals across both Virgin flights Australia domestic and Virgin Australia International flights. These include Virgin Airlines Australia cashback offers and various different Virgin Australia flight vouchers. The current offers available are a 1% cashback offer and complimentary baggage on Virgin Australia domestic flights. If you want to fly Virgin Australia book flights on the Virgin Airlines Australia page on ShopBack Australia. Once you click on the 'Get deal button you will be redirected to the Virgin Airlines Australia website with the selected offer now activated. Make sure to read through the terms of conditions of any Virgin Airlines Australia discount voucher you may use and disable adblock during this process for it to work effectively.
Payment Options At Virgin Airlines Australia
You can choose from a number of payment options at Virgin Airlines. Firstly you can use any major credit or debit card such as Mastercard or Visa as a mode of payment. There are also options to pay using your Velocity points or through Travel Bank. Apart from these you can also pay using POLi - internet banking which is a great way to save time. You can also add a gift card or a voucher that you may have to pay for your flight, but remember that this is not the same as a discount coupon, and needs to be entered during the selection of the flights on the first page itself and not during the payment process.
Virgin Australia Customer Care
Virgin Airlines Australia has an amazing customer care service and right on the website you can find a helpdesk number that you can call regarding any query that you may have.
You can also follow Virgin Australia on their various social media pages and stay up to date on any Virgin Australia cheap flights or a Virgin Australia Flight sale that may be going on.
also avail such offers on flight tickets by shopping on websites such as Expedia with cashback from Shopback!