Trip.com Promo Code & Discount for December 2019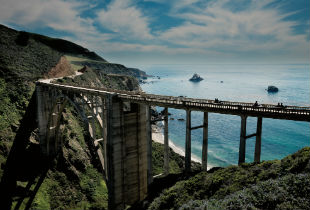 5% to 10% off Car Hire, Hotels, Tours
Head to Trip.com and sign in to get your code!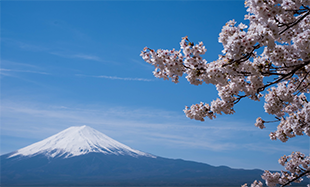 Check out Trip.com for top return flight deals!
Book and get cashback on your flight today.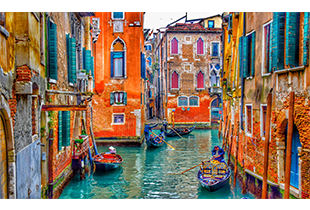 Check out Trip.com for a wide selection of over 1.2 million hotels in more than 200 countries
Book and get cashback on your stay today.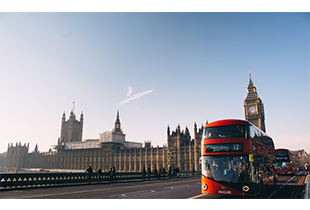 Train tickets around China (in English) and the UK for your convenience.
Book and get cashback on your tickets today.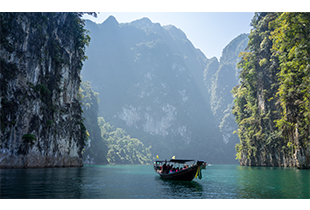 Ctrip is Trip.com in Australia. Click here to go the Trip.com page to check out awesome Hotel, Flight & Train deals!
Book and get cashback today.
ShopBack must be the last link you clicked in order to get Cashback. If other website links are clicked after clicking through ShopBack, Cashback will not be tracked (E.g. coupon websites and deal websites)

Return to ShopBack and clickthrough to Trip.com every time you are making a new transaction

Accounts that engage in fraudulent orders/activities to game/cheat the Cashback system will be banned and Cashback forfeited

To receive Cashback on train transactions the ticket must be from Trip.com only and must total USD$25.00 or more.
More about Trip.com
Trip.com (Australia)
Are you looking out for a stress buster holiday? Are you facing difficulties in organizing your travel plan due to busy schedules? Log in to https://au.trip.com and get help from experts to organise your travel plan. Or just log in to get more options on hotels, flights, packages, etc and plan your trip on your own. Look for great discounts and offers on trip.com and avail these offers using trip.com promo code. Students can plan educational trips at reasonable prices through student travel deals. Trip.com provides all the facilities to make your travel experience memorable.
History
Trip.com was founded by businessmen Travis Katz and Ori Zaltzman in 2010. The company was later acquired by Ctrip in 2017. The company was officially launched in 2018. In February 2018 trip.com became the first third-party travel partner to sell Korail Train tickets online. In the same year trip.com ventured into other facilities like car rental services in 6,000 cities across the world. Airport transfer services were launched to cover 200 cities in 55 countries.
Travel Products Offered by Trip.com (Australia)
All your travel needs are met under one roof, from flight tickets to travel insurance. You can pick deals depending on the type of travel. Trip .com offers both solo tours and group holiday packages. Use trip.com promo code to avail trip.com discount.
Hotels- Select hotels based on honest customer reviews and 360° panoramic digital images of hotel facilities. There are about 1,200,000 hotels around the world that are partnered with trip.com. Book your hotels through secured online payments. Also, feel free to contact the friendly customer service available 24/7 to know more about your booking or trip.com's coupon travel deals.
Flights- Trip.com finds flight tickets at reasonable fares with great discounts. You can also find complete details of real-time flight statuses, travel durations, departure and arrival times to make your selection easier.
Train- Book train tickets at the comfort of your home or office from trip.com websites in English, French, German, Indonesian, Japanese, Korean, Malay, Russian, Spanish or Thai as well as simplified or traditional Chinese.
Car- You can book car rentals on trip.com to have a hassle-free holiday experience. Look out for discounts on pre-booking and avail them using trip.com promo code.
Tour & Tickets- Plan your holiday in advance by booking tickets for sightseeing and exploring your favourite holiday destination.
Attractions- Look out for complete packages for your planned destination on trip.com. You can also choose a destination with a complete package based on your budget.
Deals- Discover great deals and discounts by booking at trip.com. Trip.com gives out the best travel coupon to get great discounts.
How to Shop at Trip.com? (Australia)
Look out for the list of booking options available at the top of the homepage. Find the product (hotel, flight, holiday packages, etc.) you are looking for on the header and click on it.
Enter details about your destination, travel dates and other basic details to begin the search for your bookings.
Click on the search tab to explore available options on your destination. You can select your option based on ratings and price and you can apply a filter to them accordingly.Pick your choice and click on the option after reading the reviews. This will redirect you to a new page, click on the 'Book' tab to pay.
Enter personal details like name, phone number and email ID and also fill in the Guest names. Click on Book tab at the bottom of the page once the details are filled
Depending on your choice, you can pay online or pay later. Choose anyone. Enter trip.com promo codes to avail exciting deals and discounts. You can complete the booking by entering your personal details. Once the booking is confirmed the details will be sent to your email address.
Payment Options at Trip.com (Australia)
You can pay for your bookings on Trip.com using -
Credit/ Debit Cards- Trip.com accepts leading debit or credit cards like- Visa, Mastercard, Union Pay, JCB, Amex, Discover
PayPal & Google Pay- Payments can also be done securely using Paypal & Google pay.
Trip.com Deals and Promo Codes
Trip.com offers special discounts and deals on all days. Click on deals tab to know more about exciting offers on a daily basis. Coupon codes and promo codes are also found on other coupon websites. Add these promotional codes during checkout to avail exciting offers.
How to Redeem Trip.com Coupon Codes?
It is easy to redeem trip.com coupon codes by following the steps below-
Step 1: Click on 'Complete booking' after you have entered your personal and card details.
Step 2: Now you will get the option to enter your Trip.com promo coupon code.
Step 3: Enter the Trip.com promo code to get the revised price.
Step 4: Make the payment to complete your booking.
How to Shop on Trip.com( Australia) using ShopBack?
Shopback offers great deals for Trip.com travel products with 8.00% cashback instantly. Here's what you need to do
Step 1: Visit Shopback.com.au and search for Trip.com on the search bar and click on the displayed result.
Step 2: Click on the 'Activate Cashback' button for Trip.com on the left top corner of the page.
Step 3: You will also find amazing Trip.com offers on the right side of the same page. Click on Get Deal tab to avail some exciting Trip.com discounts.
Step 4: You will be redirected to https://au.trip.com page to shop for your favourites. You can avail Shopback offers using Trip.com offer code only by shopping online directed through the Shopback website.
Trip.com (Australia) Cancellation Policy
Trip.com (Australia) is a corporate website. The cancellation policy differs from one partner to another. In some cases, Trip.com offers full cancellation on hotels without any charges. Make sure to read the cancellation policy carefully while making your bookings.
Customer Service at Trip.com (Australia)
You can find the contact details for customer service by clicking the 'Contact Us' option at the bottom of the homepage. Customer support can be sought through email and LIVE chat on all days.
To get more updates on trip.com deals with special offers and discounts you can follow them on their social media pages:
You can avail cash back when you shop from Agoda, Booking.com, and many other stores via Shopback.