Travel Insurance Direct Promo Code & Discount for June 2019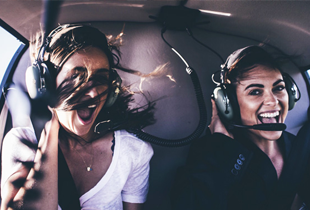 Get your free travel insurance quote with TID
24/7 Emergency Assistance, Australian Call Centre, Easy Online Claims.
ShopBack must be the last link you clicked in order to get Cashback. If other website links are clicked after clicking through ShopBack, Cashback will not be tracked (E.g. coupon websites and deal websites)

Return to ShopBack and clickthrough to Travel Insurance Direct every time you are making a new transaction

Accounts that engage in fraudulent orders/activities to game/cheat the Cashback system will be banned and Cashback forfeited
More about Travel Insurance Direct
Get the Right Plan For You from Travel Insurance Direct
Planning to go on an overseas trip with friends and family during the holidays? While you are busy making bookings and reservations for hotels online, make sure you apply for an insurance cover for your trip. The trip can be a great experience provided everything goes according to plan but, sometimes things can get out of hand.
This is where a travel insurance cover can prove highly useful and make your holiday trip a worthwhile experience. Travel Insurance Direct covers the usual services like existing medical conditions, pregnancy, sports and so on. It is quite easy to make a claim on the website and all you have to do is log in, answer basic questions about the incident, upload documents and click on 'Submit'. The customer service team will contact you and assist you with the steps you need to take.
Travel Insurance Direct has been offering great service to Australian travellers since 2002 during their overseas trips and over 100 countries are covered.
The company covers several medical emergencies, any delays in travel and lost luggage, which can make all the difference when you are holidaying in a foreign country.
Customers have the choice of making small donations while buying a policy from the website. These donations have helped great causes like providing clean water in Cambodia, easy eye-care access for indigenous Australians and so on. So, it is not just the company or you that benefits from the deal but the underprivileged people who could use a little help as well.
Services Offered by Travel Insurance Direct
The services offered and the policies covered are quite transparent and you can read up on the terms and conditions of the services before you make a purchase. The services are grouped under the things you need coverage for and the destinations where Travel Insurance Direct offers its services.
Cover For: The website lists all the events where insurance cover is offered by Travel Insurance Direct ranging from overseas travel, domestic travel and so on all the way up to sports activities, backpacking and more. Use a Travel Insurance Direct voucher code at the checkout and avail a Travel Insurance Direct discount on your insurance.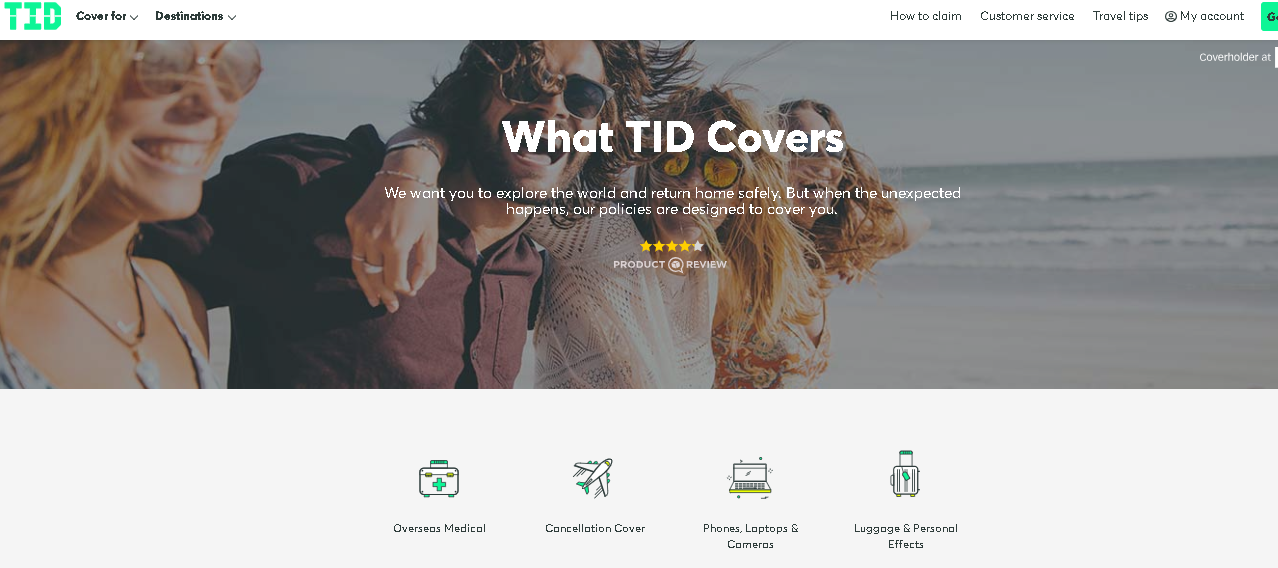 Destinations: The fear of the unknown shouldn't keep you from visiting a country you've always wanted to explore. Get a Travel Insurance Direct package and have the best time of your life, and use a Travel Insurance Direct coupon for big savings. For a sweet deal, enter a Travel Insurance Direct promo code that you can find online at the checkout page.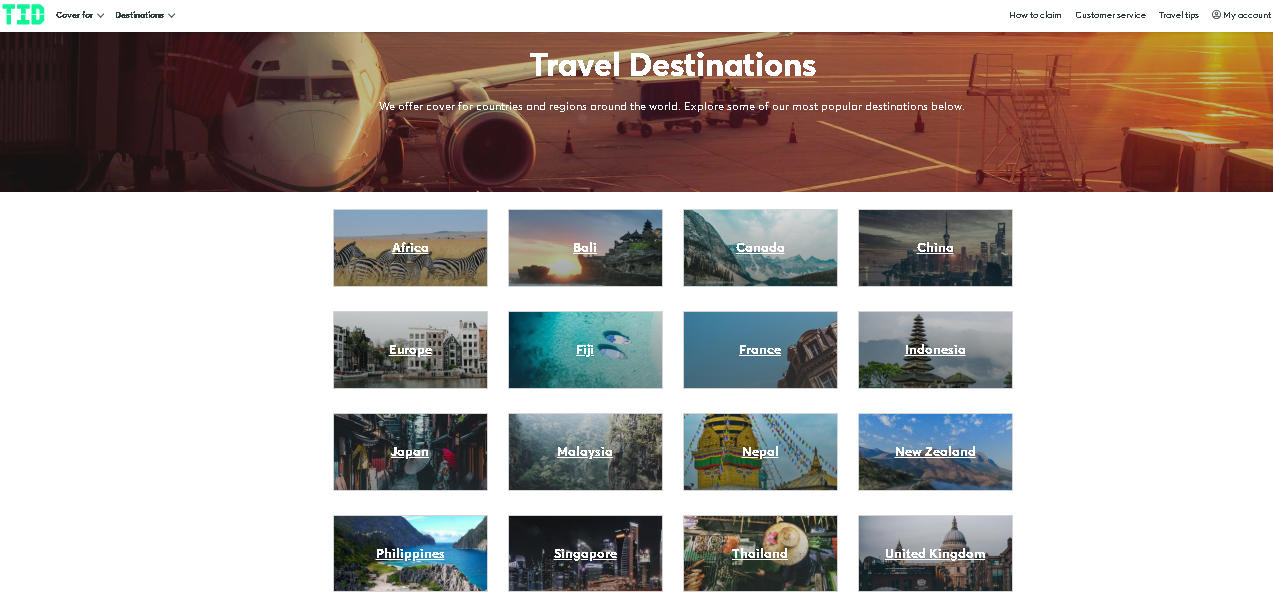 | Categories | Services |
| --- | --- |
| Cover For | Overseas travel, Domestic travel, Annual Multi-tripp, Cruise travel, Skiing & snowboarding, Sports & activities, Existing medical conditions, Pregnancy, Backpackers, Families, Groups, Students |
| Destinations | Bali, Europe, Indonesia, Japan, New Zealand, Singapore, Thailand, United Kingdom, United States, Vietnam |
Travel Insurance Direct Offers and Deals
While you shop for the policy you need on the website, check out the amazing offers and deals that might land you amazing deals and discounts. Go to the website and check out the various offers and deals before it ends.
Don't miss a Travel Insurance Direct promotion during a festive season, you might find various offers on their website. So, keep checking the website and the articles in the blogs to never miss out on a Travel Insurance Direct voucher and other exclusive deals.
Payment Options on Travelinsurancedirect.com.au
Travel Insurance Direct (Australia) accepts Visa, MasterCard and American Express credit and debit cards.
How to Redeem a Travel Insurance Direct Promo Code
If you have a Travel Insurance Direct code such as a Travel Insurance Direct coupon code or any other Travel Insurance Direct discount code, you can enter the best one at the checkout page and avail an amazing discount.
To the left side of the page below the donation field, there is a field for entering your code. You can enter the code and then click on "Apply" to instantly see how much you've saved on your purchase through the Travel Insurance Direct promo.
How to Shop on Travel Insurance Direct Using ShopBack
You can get a cashback of up to 4.20% when you buy insurance policies from the Travel Insurance Direct website through ShopBack.
Here is the way to do it.
Step 1: Visit ShopBack.com.au and search for Travel Insurance Direct on the search bar and click on the prompted result.
Step 2: Click on the 'Activate Cashback' button on the top left portion of the page.
Step 3: Look for deals by clicking on 'Deals' on the right side of the page. Click on the 'Get Deal' button.
Step 4: You will be redirected to the Travel Insurance Direct website. Shop on the Travel Insurance Direct website to become eligible for the cashback offer.
Make sure you use a Travel Insurance Direct promo code recognised by ShopBack to grab your Travel Insurance Direct cashback offer.
Travel Insurance Direct Cancellation and Refund Policy
Travel Insurance Direct makes it easy for customers to cancel their insurance policy and the whole procedure is outlined transparently on the website.
Customers can cancel their policy if they wish by applying for a cancellation within 14 days of the policy purchase from the website.
The method is quite simple. Log into your account, choose the right policy you plan to cancel and then click on the 'Cancel' button to cancel the policy. In emergencies, the company may accept cancellation after 14 days but that might incur an administrative fee.
Travel Insurance Direct Customer Service
Click on the 'Contact Us' button at the footer of the website under the 'About' section to get in touch with the company through email. You can click on the 'Get Help' button under the 'Help' topic at the footer of the page to get quick assistance.
To know more about the offers and get news on a Travel Insurance Direct discount voucher or a Travel Insurance Direct discount coupon, follow their social media pages which are mentioned below:
You are eligible for cashback even when you shop from Insureandgo or Travel Insurance Saver and several other stores via ShopBack.