Swarovski Sale & Discount Code for November 2019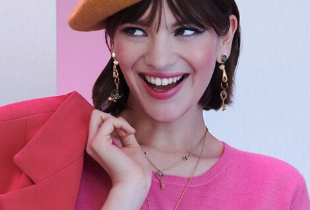 Up to 50% off at Swarovski's Online Outlet
Offer valid in Australia. Offer is valid until the stocks last.
Free Earrings with minimum order value of $190
Shop now and activate cashback instantly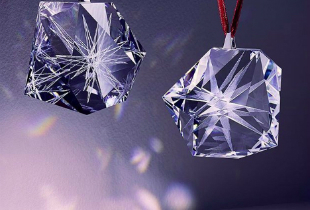 Get cashback when you shop via Swarovski
Shop now and activate cashback instantly
ShopBack must be the last link you clicked in order to get Cashback. If other website links are clicked after clicking through ShopBack, Cashback will not be tracked (E.g. coupon websites and deal websites)

Return to ShopBack and clickthrough to Swarovski every time you are making a new transaction

Accounts that engage in fraudulent orders/activities to game/cheat the Cashback system will be banned and Cashback forfeited
More about Swarovski
Swarovski - Magical Crystal Masterpieces
Swarovski is synonymous with mesmerizing crystal designs brought together in the most appealing way so every woman can feel special every day. Ever since it was established, the family-owned Swarovski has launched some of the finest pieces such as Slake bracelet, and Swiss movement watches. Swarovski continues to create magical designs and masterpieces that people can't get enough of. Swarovski's first boutique was opened in the 1980s and since then people cannot stop admiring the beauty of crystals that Swarovski has helped bring forward.
History
Swarovski was founded in 1891 by Daniel Swarovski. His vision was to enable everyone to own a diamond. He went on to build an electric machine that was able to cut with more precision. Over the years, Swarovski became a popular brand known all over the world for everything crystal and sparkly.
Products Sold On Swarovski
Swarovski blends elegance with charm and this is what has brought the company where it is today. Each piece at Swarovski is breathtaking which is why people's fascination with Swarovski is understandable.
Jewelry: Swarovski's immense collection of jewelry for men and women is commendable. From brooches to gorgeous rings, you will find jewelry that will stand the test of time. To make it even better you can use a Swarovski coupon when you checkout to save.
Watches: A watch can help you make a style statement like nothing else which is why Swarovski's range of watches is nothing short of attractive. Choose from a range of men's and women's watches to complement your look.
Accessories: Swarovski has a range of accessories such as hair accessories, cardholders, pens, smartphone cases, sunglasses, and more so you can celebrate every day. What's better than sparkle every day?
Decorations: You can get the best Swarovski decorations for celebrations such as for Christmas. You can choose from a wide variety of decorations such as home décor, Asian symbols, and Disney inspired.
How To Shop At Swarovski
Swarovski's website is elegantly designed just like its products. The easy navigation allows you to find what you need instantly, so you can have a smooth experience when you shop. You can find Swarovski sale items easily or you can shop from the range of products offered by Swarovski. The spectacular collection from Swarovski has something for every occasion. If you want to save on your order you can easily use a Swarovski voucher code.
Payment Options At Swarovski
Swarovski accepts the following methods of payment on its website:
Eurocard
MasterCard
American Express
Visa
PayPal
Have a Swarovski promo that you want to use? Then use it at checkout to save on your Swarovski order!
Swarovski Promo Code And Offers
The Swarovski sale section is available as the first category on the website. You can browse by filtering which sale items you wish to see which makes it a whole lot easier to find what's on sale. You can even sign up to Swarovski's newsletter to get a Swarovski voucher worth $10 as soon as you sign up. In addition, you will receive exclusive news about their latest deals and offers so you can save more.
The Swarovski Crystal Society (SCS) comes packed with unique benefits that members enjoy so they can get deals no one else can. Another way to save is to visit coupon websites. These enable you to get various codes such as Swarovski discount code and voucher codes so you can save every time you shop from Swarovski.
How To Redeem Swarovski Coupon Code
When you view your Swarovski shopping bag, you will see a section called 'Voucher code'. You can add a Swarovski discount code by typing in the Swarovski code in the space provided and then click on 'Apply Code'. Alternatively, to ensure you are not making a mistake you can simply copy and paste the code in the empty field. The code will be applied instantly to your entire order and you will see the Swarovski discount reflected on your order total.
How To Shop On Swarovski Using ShopBack
ShopBack enables you to get a whopping 12% cash back when you shop on the Swarovski website through ShopBack. If you are using vouchers or if you are purchasing sale items then you get 8% cashback from ShopBack. You need to create an account with ShopBack if you don't have one already and then read the terms and conditions of ShopBack so you can get the cashback in your account. You can transfer the amount to your PayPal account or your bank account.
Swarovski Shipping And Return Policy
Swarovski gives you free shipping when your order total is $120 or more. On orders below $120, a flat shipping fee of $9 is applied. The delivery will depend on your location. You cannot return the Swarovski items you bought online to Swarovski stores in Australia according to their policy. Swarovski items cannot be exchanged or replaced either. You can find out more about the shipping and return policies on the Swarovski website.
Swarovski Customer Service
You can contact Swarovski customer service by calling on 1800 795 299 from Monday to Friday between 8:00 a.m. and 6:00 p.m. Alternatively, you can send an email to the customer support team on [email protected]
Want to get the latest Swarovski sale and deal updates? Then follow Swarovski on the following social media handles for the latest launches, discount deals, and promotions.
You are eligible for cashback even when you shop from other ShopBack stores like Shopo and many others.