Supercheap Auto Australia
Are you searching for a one-stop destination to fulfill all your auto needs? Well, you can put the search to rest. Let s introduce you to Supercheap Auto. Not only are you going to find all your needs met, but also at the most affordable price!
Automobile owners await the Supercheap Auto sale which helps them get their favorite auto gear and spare parts at unbelievable discounts. A word of advice to all auto enthusiasts: do keep an eye on the supercheap auto deals!
History of Supercheap Auto
Starting in 1972, Supercheap Auto founders Reg and Hazel Rowe witnessed amazing growth within a span of few years. By 1974, their turnover was a $1 million. The first official Supercheap Auto store started in Brisbane. By 2006, the number of stores grew to 200 after the acquisition of Marlows in 2003.
Today, there are more than 300 Supercheap auto stores in Australia and New Zealand. They are continuing to grow at a rapid pace and they are in the process of rebranding to further their amazing journey.
Products sold at Supercheap Auto
Products define a company s success. Though the company started with spare parts, they have now increased their inventory with different types of products. Let us look at the products available on the Supercheap Auto catalogue.
Accessories and Car Care
- Supercheap auto car cover, car care, exterior covers, power cleaning, interior accessories, supercheap auto seat covers, mats, car seats & accessories, exterior accessories, custom accessories, car audio, paint and panel repair, and In-Car technology.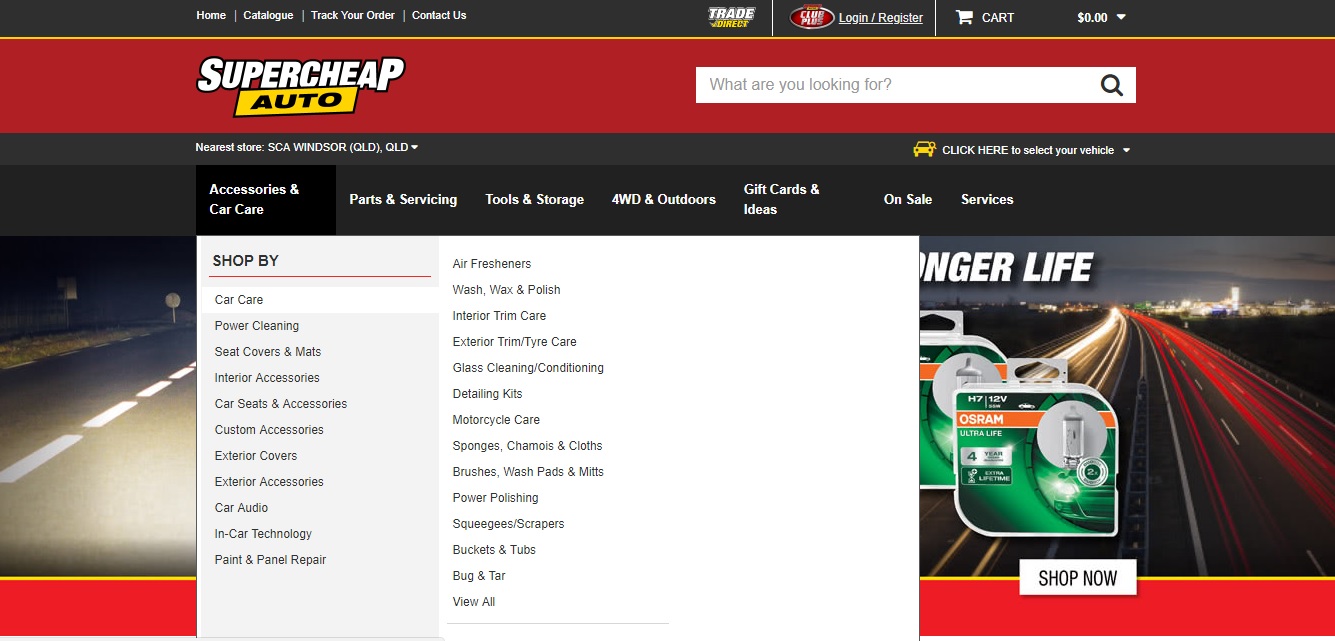 Parts and Servicing
- Supercheap auto battery, starting power, wipers, brakes & driveline, bulbs and manuals, oils & fluids, filters, Supercheap auto parts for engine & ignition, electrical & wiring, fuel and exhaust, cooling, performance parts, motorcycle parts, suspension & steering, and body parts & accessories.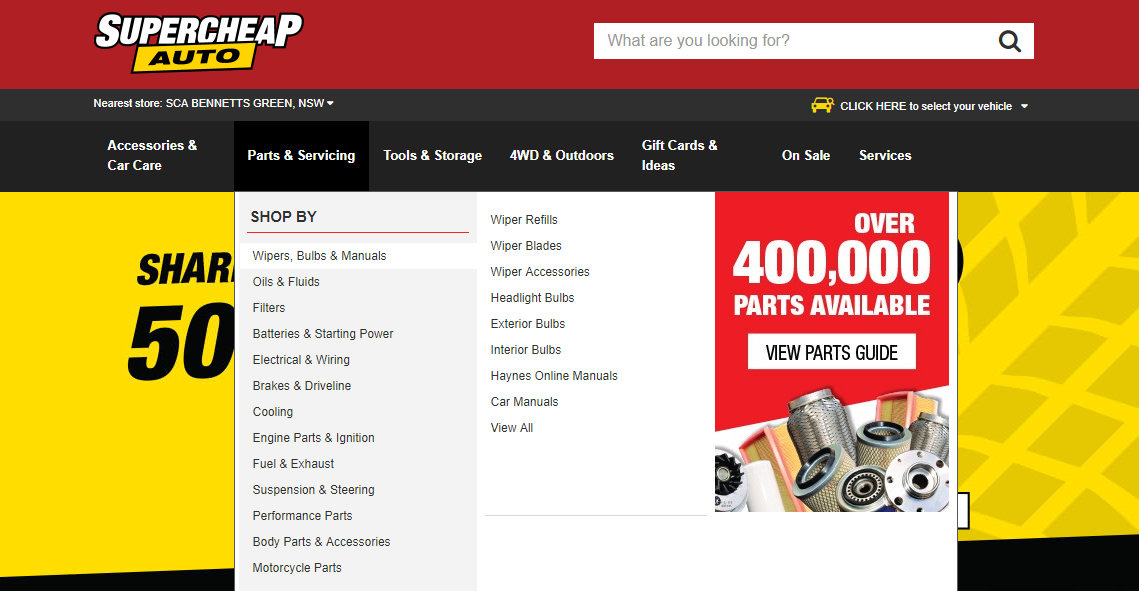 Tools and Storage
- Supercheap auto tool boxes include power tools, air tools such as Supercheap auto air compressor, hand tools, garage equipment, sockets, welding & safety, spanners, hardware, electrical & lighting, and storage.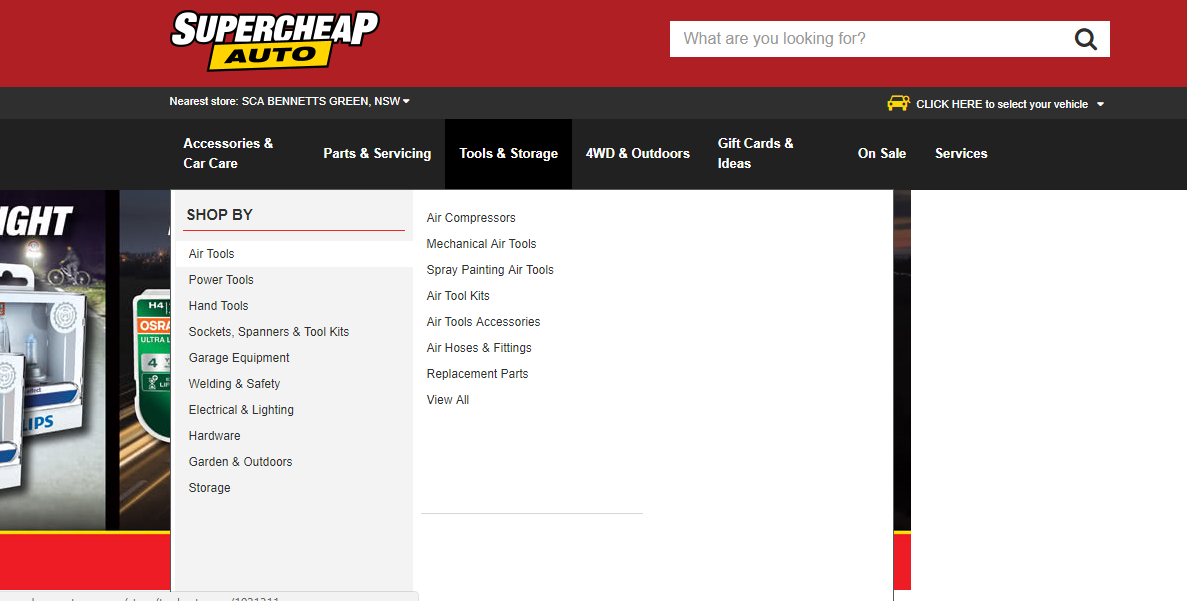 4WD and Outdoors
- Supercheap auto roof racks, tie downs, UHF, strap & nets, 4WD, solar power & generators, boating, camping & caravanning, fuel & water storage, trailer, and outdoor activities.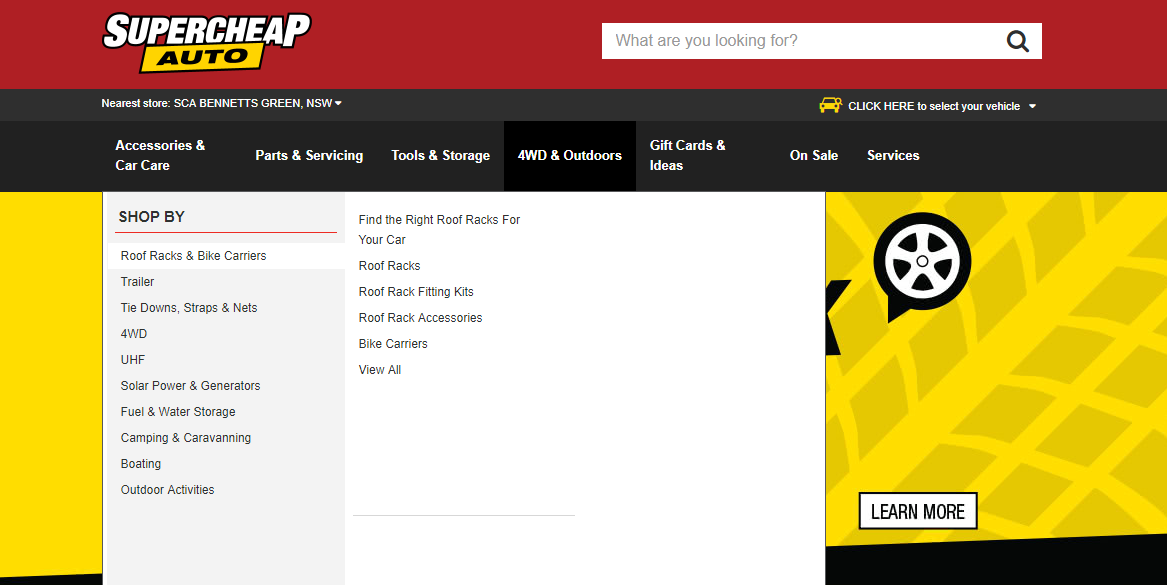 Services
- Supercheap auto tyres online, mechanic finder, custom made, windscreen replacement, In Store services, connect & detect.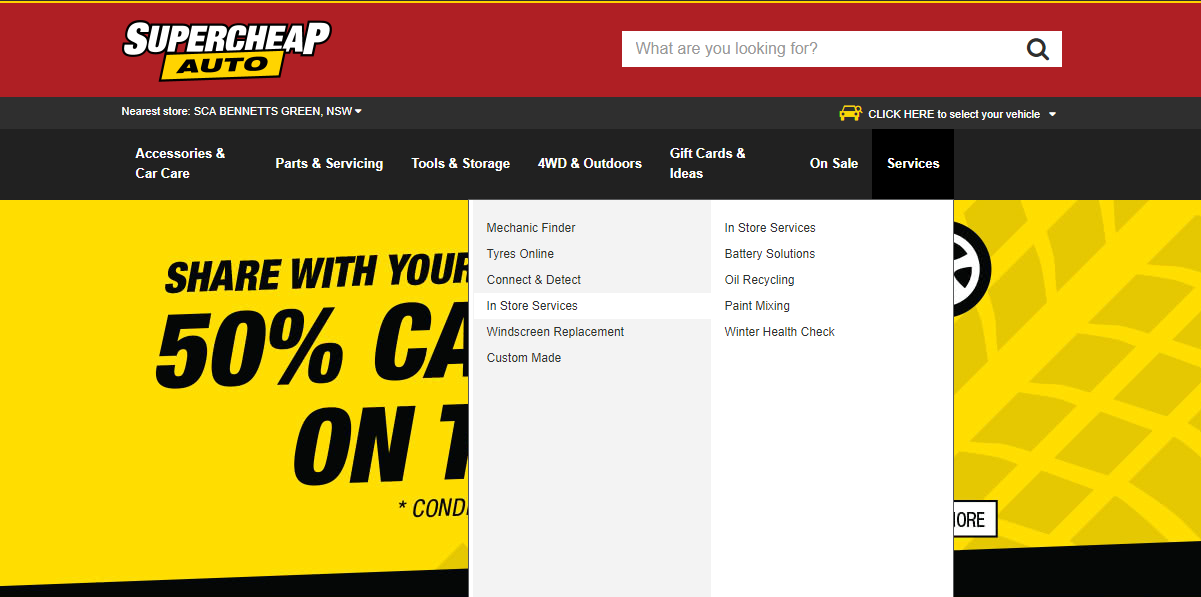 | Product | Product Type |
| --- | --- |
| Accessories & Car Care | Car Care, Seat Covers & Mats, Power Cleaning, Custom Accessories, Exterior Accessories, Interior Accessories, Exterior Covers, Car Seats & Accessories, Paint & Panel Repair, In-Car Technology, Car Audio |
| Parts & Servicing | Wipers, Bulbs & Manuals, Fuel & Exhaust, Electrical & Wiring, Supercheap Car Auto Battery & Starting Power, Filters, Cooling, Brakes & Driveline, Motorcycle Parts, Oils & Fluids, Body Parts & Accessories, Performance Parts, Suspension & Steering, Engine Parts & Ignition |
| Tools & Storage | Air Tools, Hand Tools, Power Tools, Sockets, Spanners & Tool Kits, Welding & Safety, Garage Equipment, Hardware, Electrical & Lighting, Storage, Garden & Outdoors |
| 4WD & Outdoors | Roof Racks & Bike Carriers, Boating, Solar Power & Generators, Outdoor Activities, UHF, Tie Downs, Straps & Nets, Camping & Caravanning, Fuel & Water Storage, Trailer, 4WD |
| Services | Mechanic Finder, Connect & Detect, Tyres Online, Windscreen Replacement, In Store Services, Custom Made |
| | |
How To Shop At Supercheap Auto
It is obvious that you can buy your auto spare parts from any of the Supercheap Auto stores located in the country. However, their Supercheap Auto online presence is as large as, or even larger than the number of stores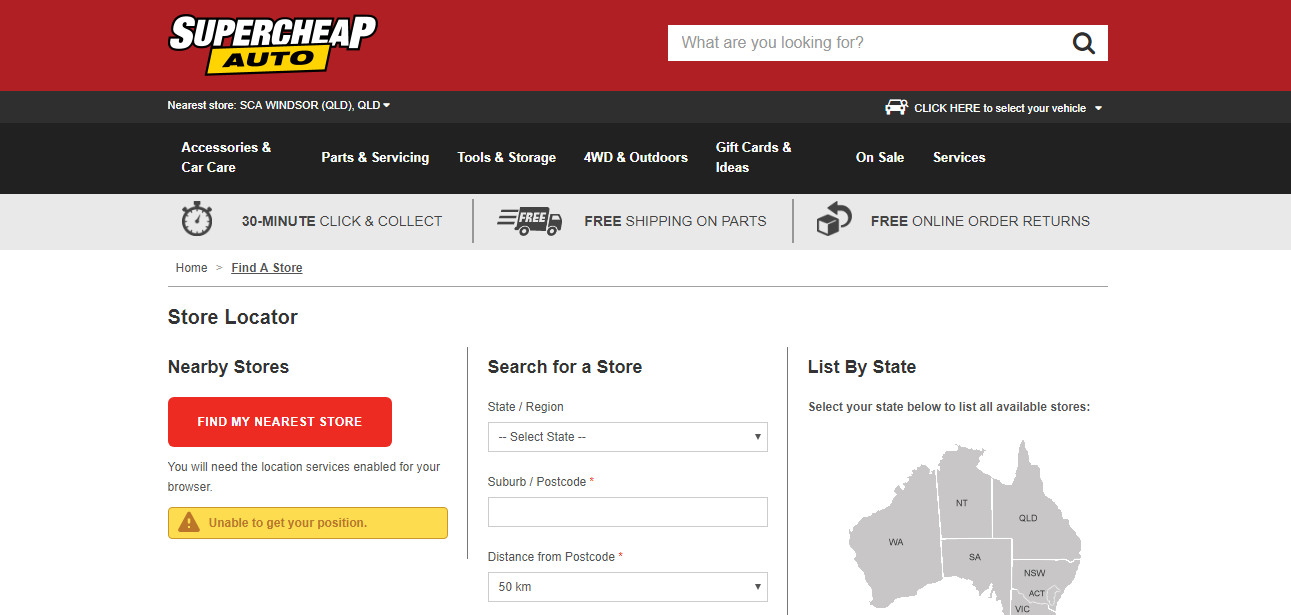 The online site also helps you locate the closest retail store. Just choose where you want to buy.
Click & Collect is another option available for buyers. After you complete paying for your item online, you can collect that item at the nearest store within 30 minutes.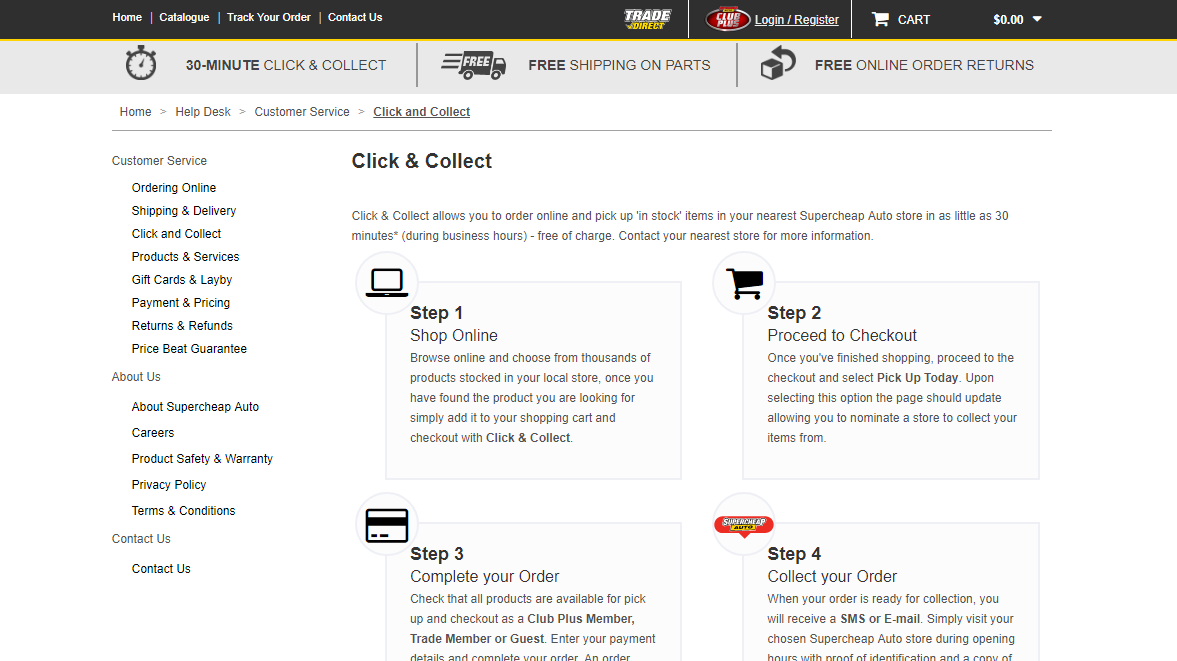 You can use a Supercheap auto discount code for getting a Supercheap auto discount during this process.
Before you are shown the payment options, you need to select the product you want to buy and add it to your cart.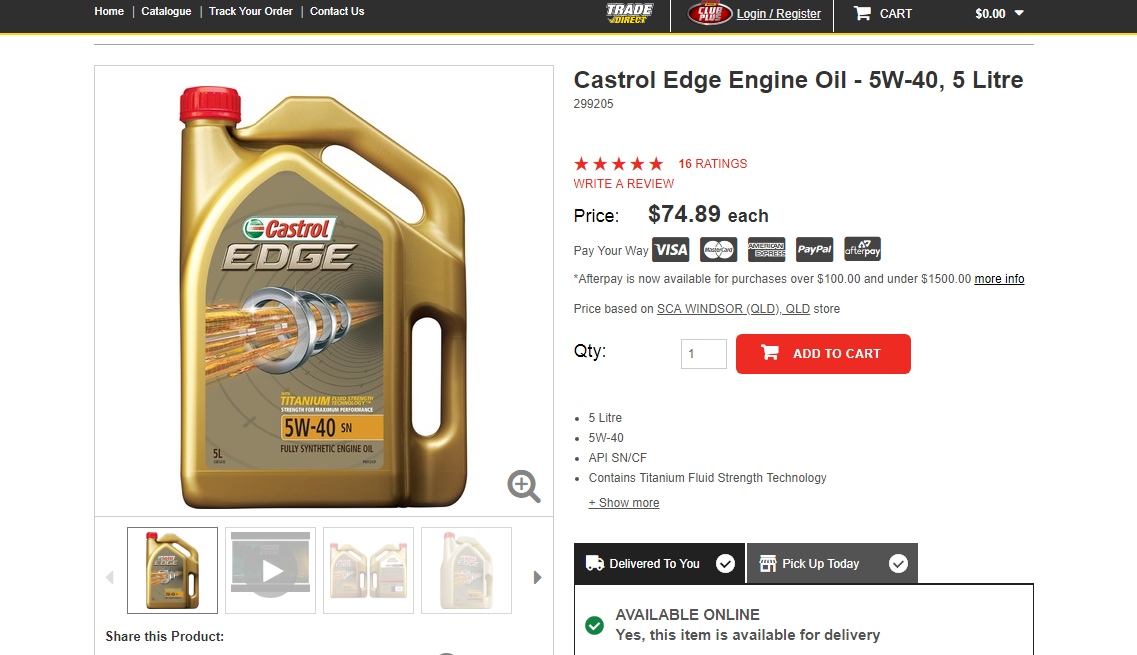 After you proceed to the checkout screen, you can choose between delivery or pick up. You need to enter the relevant details for getting the final price including the delivery charges.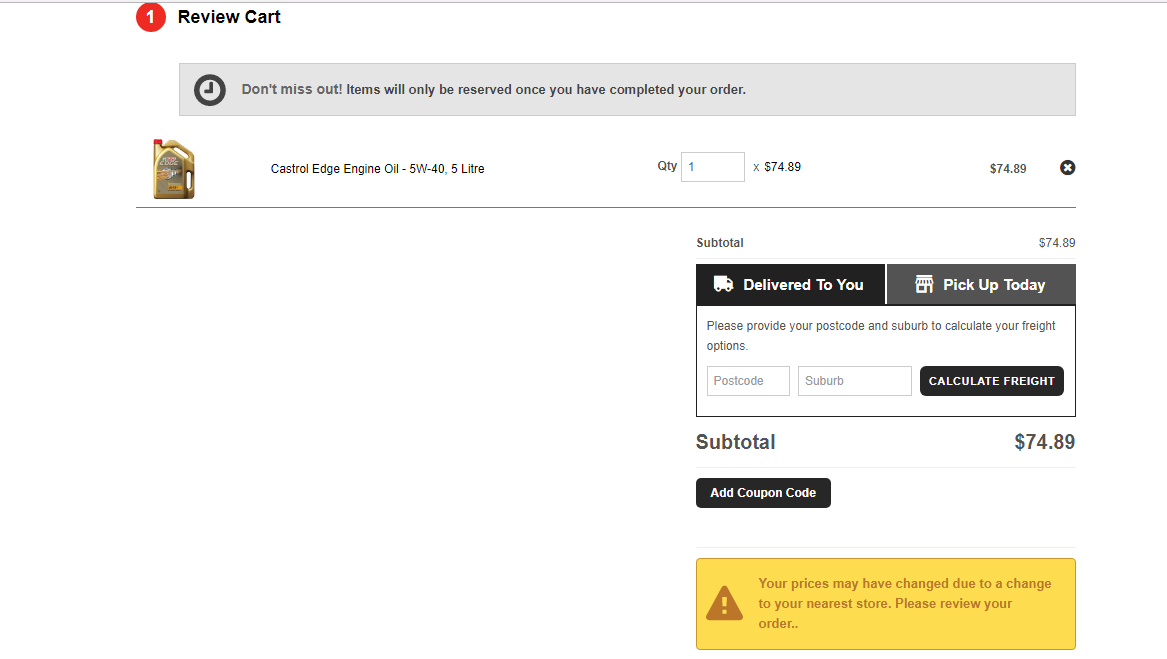 If you have Supercheap auto coupon, then you can enter the Supercheap auto coupon code for a discount.
After entering all your details, you can choose between Credit Card, PayPal, Afterpay, and Gift card to pay for your order.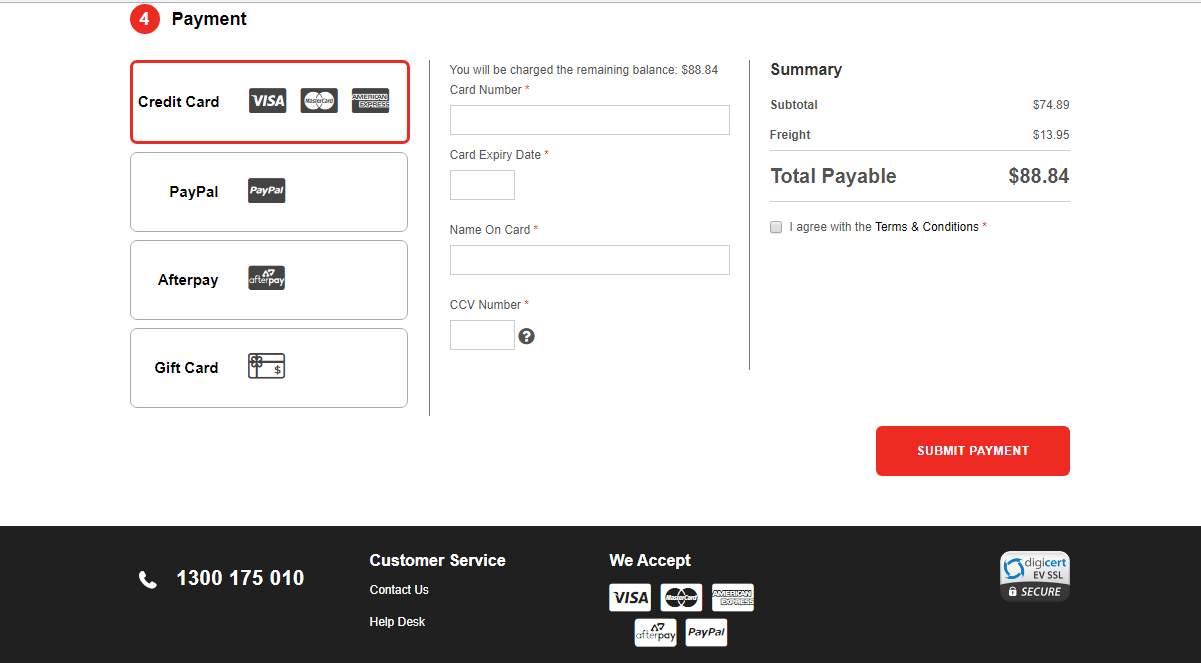 Supercheap Auto Sale And Promotion
Customers are always looking for a sale to buy the products that they require. Supercheap auto sale helps the cause by constantly updating their 'on sale section. Even if you have missed out on a Supercheap auto code for a discount, there is a high probability of finding your product in the sale section.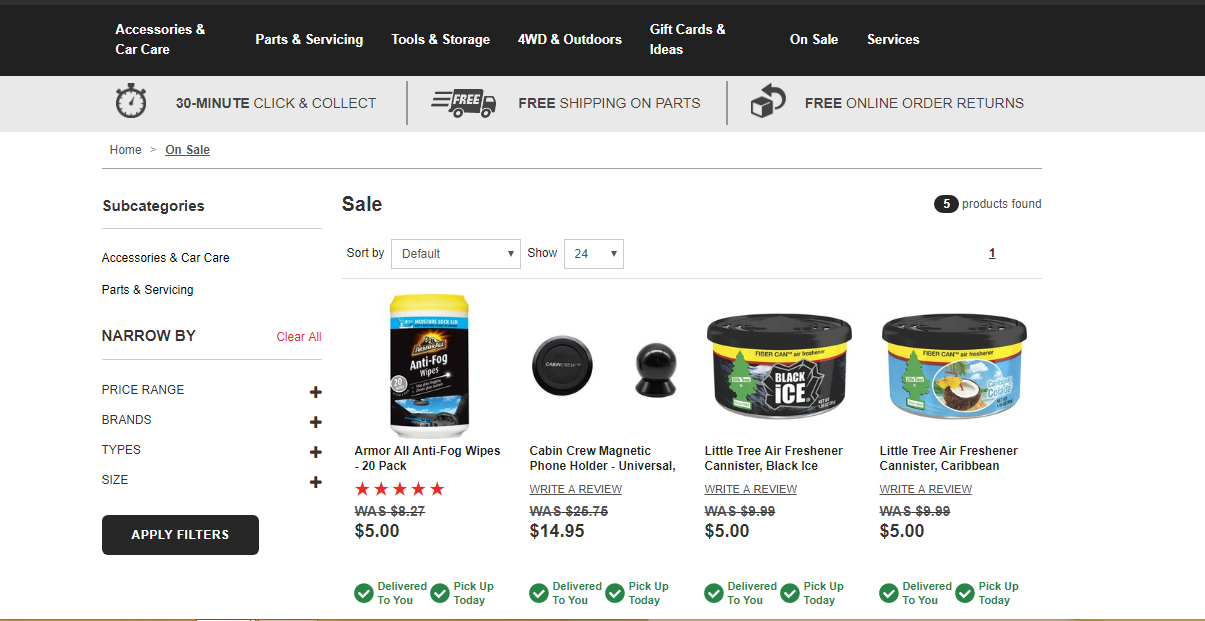 Gift cards are another way to save money. You can give these out as birthday presents as well.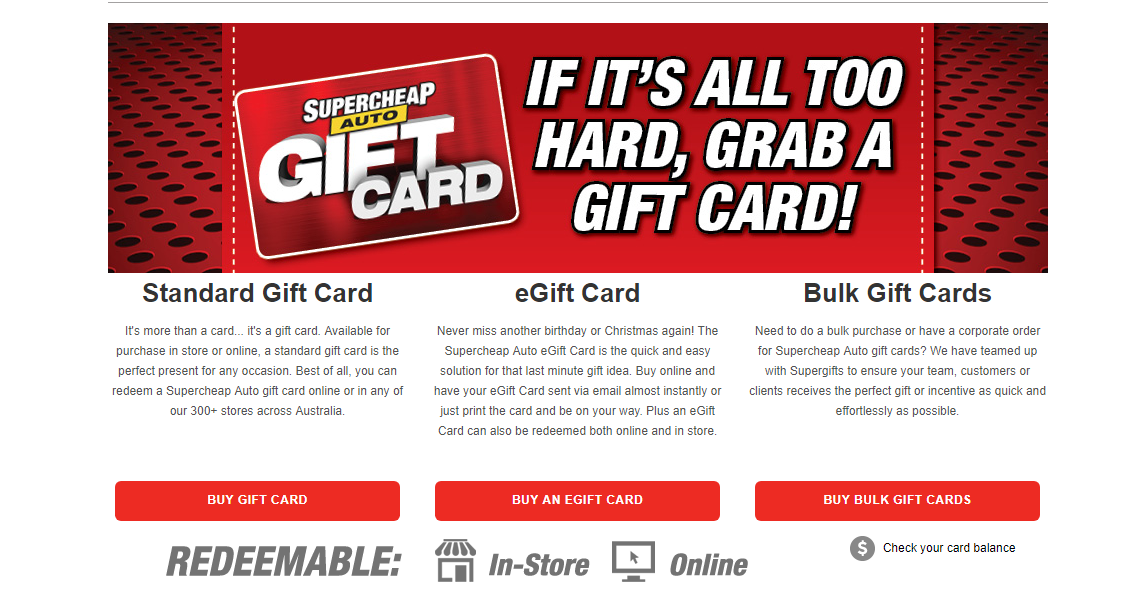 Promotions change often. These changes can occur based on different reasons but they are always current. You may even get a supercheap auto promo code during these promotions.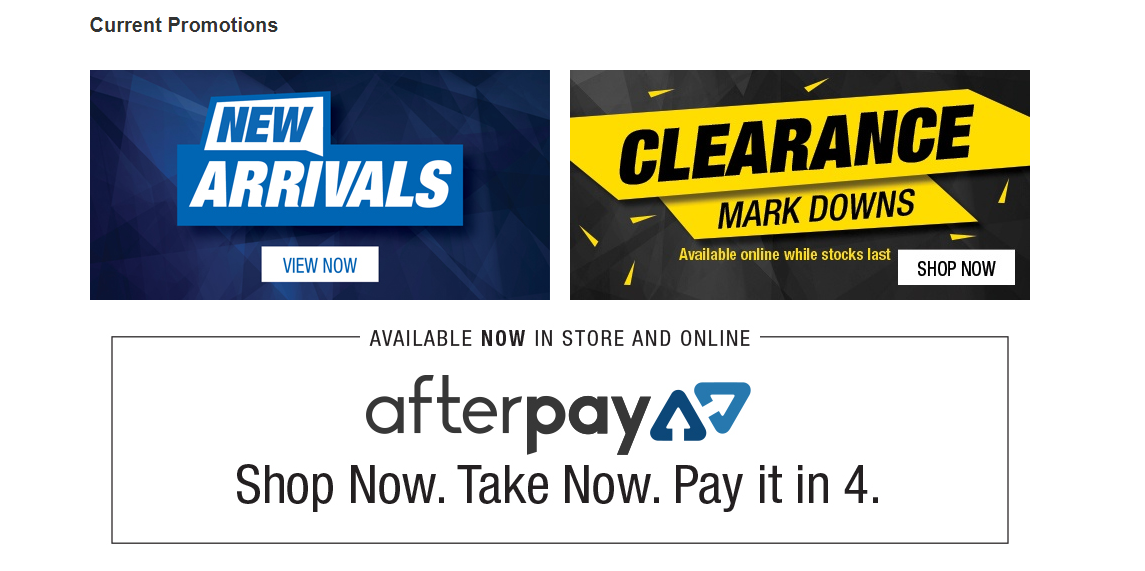 How To Shop At Supercheap Auto Through ShopBack
Shopback is the place to get cashbacks, discount and voucher codes. You can get Supercheap auto codes such as Supercheap auto voucher code or a Supercheap auto discount voucher at Shopback.
Supercheap auto discount coupons can also be found here. You can get cashbacks for upto 2.10%. Ensure you go through all the terms and conditions for a clear understanding of how it works.
Free shipping on parts are available. Over 400,000 parts are available for free shipping.
Returns are available for online orders and they are free of cost. Supercheap auto s return policy defines the terms and conditions for returns.
Whether it is a problem with an order placed online, a Supercheap auto voucher or a pending refund, the customer care team does an amazing job by handling all these queries in the best way possible.
Customers can submit an enquiry through the contact form on the website. You can also call them on 1300 175 010 or email them too.
Connect with Supercheap Auto
You can also shop auto parts and accessories at Motoquipe and get discounts from Shopback in the process!