One of the most innovative organizations in the world, this French company is worth billions of dollars. It has close to 300 brands associated with its name. It is established in 33 countries and currently has 2,300 stores operating around the world. Their flagship store at Champs Élysées in Paris attracts more than six million visitors and customers each year. Sephora USA has seen the 400th location of the company, which is also a flagship store, opened in Chicago in 2016. Sephora offers in Australia have had a great impact on cosmetic shopping as thousands of customers shop with them. If you are looking to get prettier and more beautiful, Sephora has the answers for you and they definitely live up to their name.
Simple & Easy - That is the best way to describe shopping at Sephora. Let us look at how you can shop online.
1. Choose your product and add to bag or cart.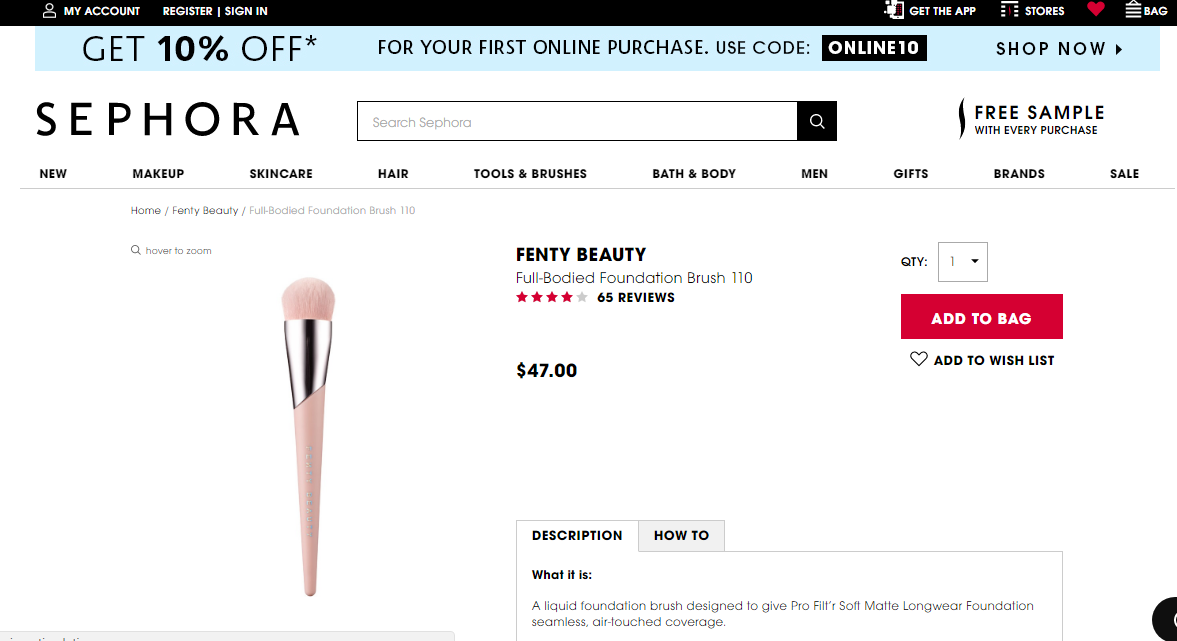 2. You can then proceed to the next step of checkout. Choose your free samples and you can redeem your rewards through Sephora coupon code or Sephora voucher code or any other rewards associated.
3. After entering the shipping information, select delivery method.
4. You will then be taken to the payment section. Make the payment and the product is all yours. They will be shipped on the scheduled time and dates.