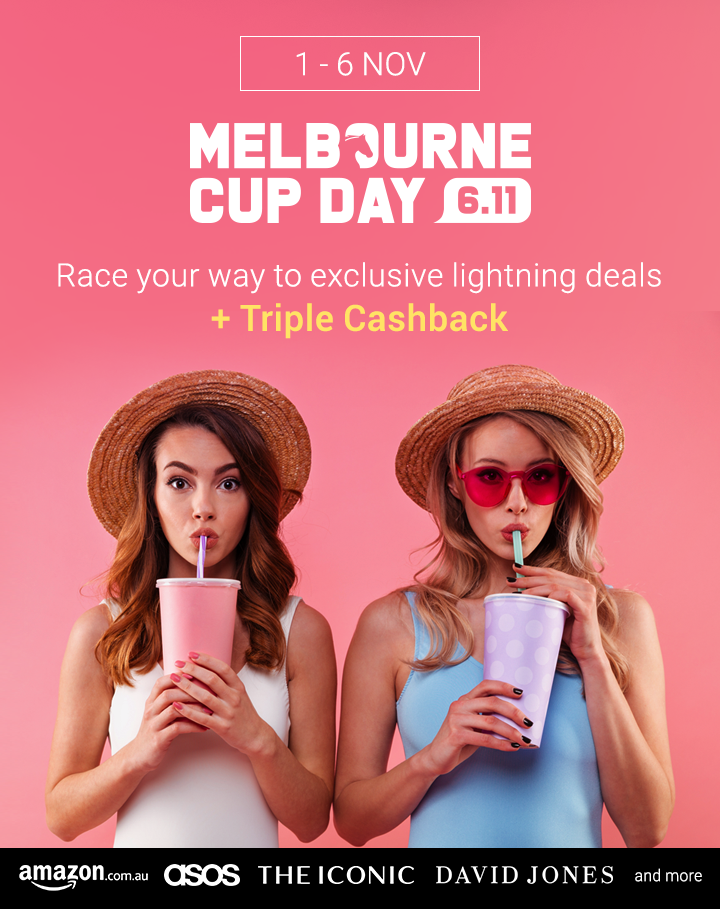 The 2019 Melbourne Cup Sale - Are You Ready, Australia?
The most famous annual tradition of Australia is the Melbourne Cup. The 100,000+ live audience, with many dressed up in some of the most expensive and exotic costumes, are not the only ones who enjoy this racing extravaganza. Millions of Aussies from all around the country tune in to the live broadcast with punters going crazy everywhere.
This spectacular event had legendary horses such as Kingston Rule, Rain Lover, Makybe Diva, and more. Racing horses like these have always been admired for their speed, beauty, elegance, and strength. They work really hard throughout the year to make it big on this day. While we remember the horses, let us not forget the jockeys who master the art of riding these amazing creatures to the finish line either.
While there is more to this event, one should not forget the Melbourne Cup sale. Today, no seller wants to miss out an opportunity to market or promote their products for an event that literally stops an entire country. Before we get to the sparkly details of the Melbourne Cup sale that everybody is eagerly waiting for, let us look at how this event transcended from 17 runners in 1861 to a spectacle that it is today.
How it all started - Because the past matters!
The concept of "Melbourne Cup" began when Frederick Standish, a steward at the day of the first race and a member of the Victorian Turf Club, came up with the idea in 1861. The idea turned into the first race with the aforementioned name. The first race had only 17 horses with a grand prize of £710 along with a gold watch that was hand-beaten. The show was a success from the start, with more than 4000 people turning up for the event. Archer was the first stallion and horse that won the inaugural championship. John Cutts was the rider. Legend says that Archer had to walk 800 km from his trainer to eventually reach the destination of the race.
It was an event that was filled with a lot of drama. Joy, tragedy, rivalry, greed and many more emotions were a strong part of the legendary first event. Other legends include the first aboriginal riders being part of the race. Although some say that John Cutts was aboriginal, the stories differ. It was in 1875 when the race was held for the first time on the first Tuesday of November. It proved to be very beneficial and so it continued to happen on the same day.
The race has gone through many changes since then. There are many notable events throughout the history of the Melbourne Cup. Events such as the first woman owner winning the cup to the first woman jockey to be a part of the race, the first time when a foreigner participated in the various bets that were placed- you can find interesting facts about Melbourne Cup at every year it was held.
This year, you will witness a mind-blowing race party. It will be a mixture of cheers, charisma and cunning art. No Aussie should ever miss this event and if you are a visitor to the country, then you have to witness Melbourne Cup. It really is a big deal.
Promotions!
Merchants online and in stores will start their Melbourne Cup promotion with some extraordinary offers that will definitely get the event rolling. Supermarkets, bottle shops, confectionaries, will have a Melbourne Cup offer or offers for those who watch the event from their homes, offices or clubs. You can get all the food, cakes, pastries, booze and more to get you through this roller coaster ride.
For those attending the live event, fashion will be of utmost importance. Hats - you can see a lot of them and most certainly there is a Melbourne Cup deal that you find in all of your favourite retail or online stores to buy a stylish hat for the event. You can also find a Melbourne Cup promo on shoes, suits and frocks. You really want to look your best on this prized event. There are other mini-events during the main event as well. Some of them are going to be for the best looking lady or man in attendance!
Shoppers will find many online stores where merchants run their own Melbourne Cup promo to attract more customers. It is important to gain a Melbourne Cup code such as Melbourne Cup promo code or Melbourne Cup discount codes which will help you get better discounts before race day.
While there are many sites on the internet where you can get a Melbourne Cup promo code, voucher or coupon, no site or rewards program can outdo ShopBack.
1300 businesses - from big names to startups - are signed with ShopBack to offer cash back, coupons, vouchers, deals, special offers and more. Vendors such as Dan Murphy's can help get cash back and offers on booze and beer. Travel companies such as Airbnb can get you an amazing place to stay if you are travelling for the event. Basically, almost every other company will run a promotional offer through ShopBack whenever there is an event. When an event which is as big as Melbourne cup is taking place, you are certainly going to find a Melbourne Cup promo or Melbourne Cup promo code at ShopBack. Be sure to get your Melbourne Cup voucher codes and spend less money for what you need on an eventful day.
How ready are you for the event?
That would be the most important question which requires your answer. Be it at home or the racecourse, you need to have a plan to make it a delightful day. Make sure you do your homework and research to find what you need. If you are visiting the racecourse for the event then you should certainly invest in your clothing. We cannot explain how fashion is such a key part of a big ticket event like the Melbourne Cup. If you are planning to view the event at home, make sure you have enough food, drinks, and more to enjoy the event with family and friends. At ShopBack, it's our goal to make sure you get the best deals for absolutely anything you may need before race day. We'll help you get the best out of any Melbourne Cup sale there is!
So be prepared and let us stay tuned for the Melbourne Cup - after all, it's the race that stops our nation!