eBay Cashback - Coupons and Voucher Codes January 2019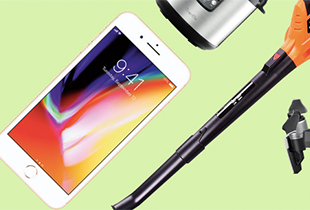 [NO CASHBACK] eBay Coupon: 5% off Sitewide ($50 Minimum Spend)
Validity: Ongoing | Status: Verified | Redemption: Sitewide (Exclusions Apply) | Eligibility: All Customers | Submitted: 1 October 2018 | Minimum Spend: $50. Maximum $300 discount per transaction and 3 transactions per person | Savings: 5% | Coupon Code: P5OFF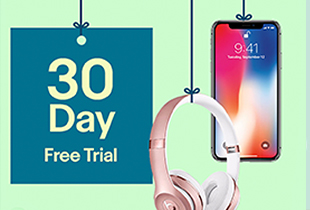 [NO CASHBACK] eBay Plus 30 Day Trial
Join eBay Plus to get free delivery and free returns. Plus 30 Day Trial. Limited time only.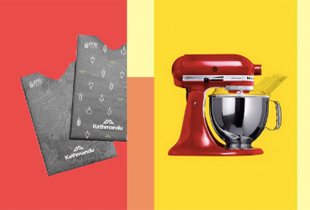 [NO CASHBACK] Daily Deals at eBay
There's probably almost nothing you can't find on eBay. Better yet, they've always got great deals!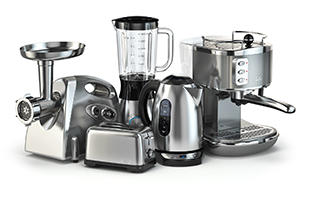 [NO CASHBACK] Australia's favourite home appliances
From vacuums, handheld processors to juicers. Shop now and activate cashback!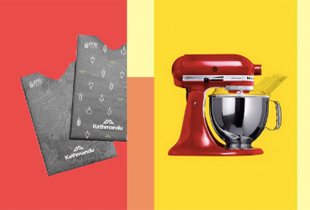 [NO CASHBACK] Receive Cashback when you order Fashion items from eBay. Look for an eBay discount code to save even more from ShopBack!
Be the next wave of trend and spoilt for choices with fashion range from tops, pants, jackets and more!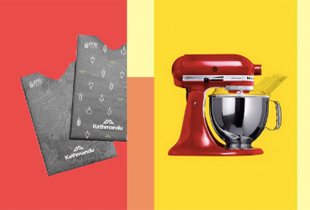 [NO CASHBACK] Order Electronic items from eBay and enjoy Cashback! Save even more from ShopBack by looking for a eBay coupon code
Selection from home entertainment, computers, phones and many more to equip yourself with the latest tech items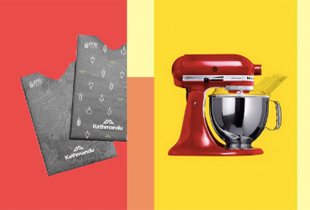 [NO CASHBACK] Explore Fashion and Beauty on eBay and earn Cashback! Find a eBay coupon from ShopBack to save even more on top of Cashback!
Be glam and confidence with makeup, skin care products, fragrances, hair styling and much more!
A maximum of $50 cashback may be earned on any single purchase.

Payment using any type of voucher or eBay credit may result in your purchase being ineligible to earn cashback

ShopBack must be the last link you clicked in order to get Cashback. If other website links are clicked after clicking through ShopBack, Cashback will not be tracked (E.g. coupon websites and deal websites)

Return to ShopBack and clickthrough to eBay Australia every time you are making a new transaction

Accounts that engage in fraudulent orders/activities to game/cheat the Cashback system will be banned and Cashback forfeited
More about eBay Australia
eBay is easily Australians' favourite shopping platform. With the aim of creating a better form of online shopping through connecting users from across the globe all in one, this eCommerce giant has successfully redefined the experience of shopping online. You can find almost anything you need including cameras and gadgets, art and supplies, digital goods, toys and even baby necessities, computers and tablets, healthy and beauty, jewelry, home and garden and so much more!
Starting in 1995 as AuctionWeb, eBay founder Pierre Omidyar has put in enormous hard work and effort. The result of that excruciating work is a company which is spread across 30 different countries with total assets adding up to US$25.9 billion. Isn't that big?
Not only do they continue their auction style of trading, they now have options for consumers to buy products when they need it.
With such stats, variety, and reach, eBay online shopping is definitely a behemoth in the e-commerce industry.
Products sold on eBay Australia
eBay is known for its diversity of goods and products that people can buy and sell on its platform. This company would not become so big if it only spanned a few product categories. So let us look at what is sold on eBay Australia.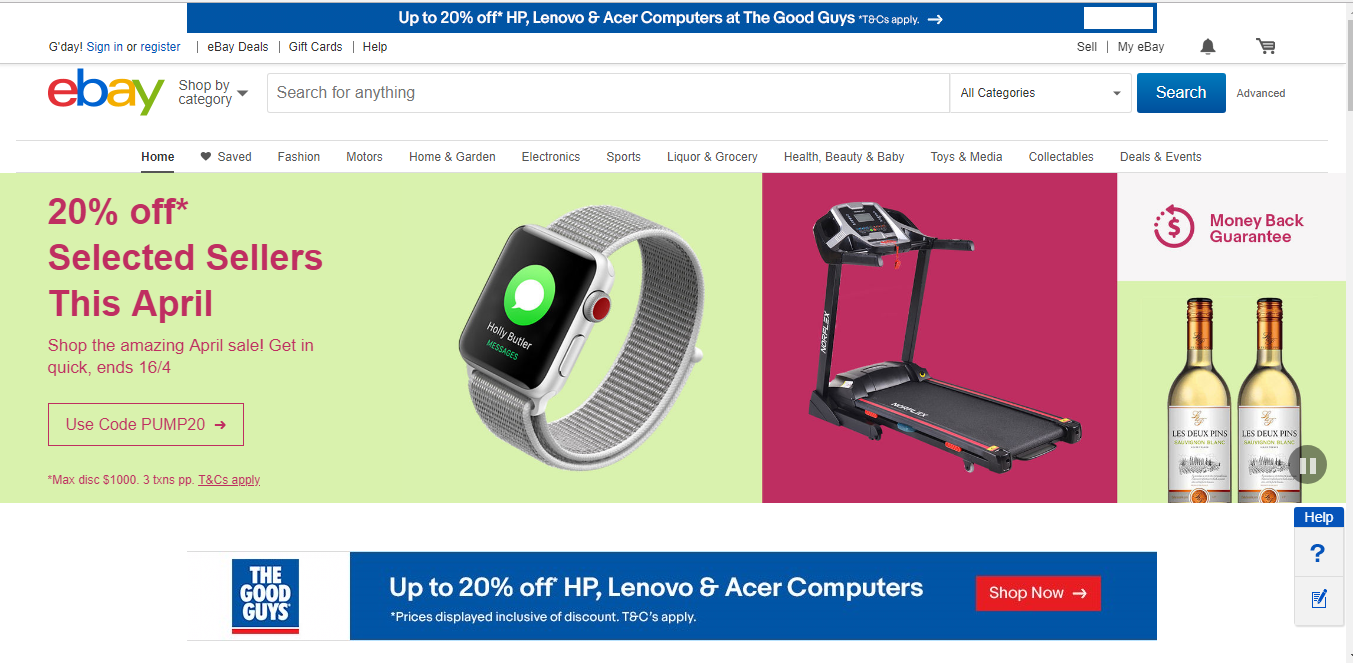 | Home & Garden | Fashion | Motors | Electronics |
| --- | --- | --- | --- |
| Home Appliances | Vehicle Parts & Accessories | Women's Fashion | TV & Home Entertainment |
| Home Décor | Car & Truck Parts | Men's Fashion | Computers & Tablets |
| Kitchen, Dining, Bar | Motorcycle Parts | Shoes | Phones & Accessories |
| Furniture | Vehicles | Handbags & Accessories | Cameras |
| Gardening | Cars | Jewelry | GPS & Other Electronics |
| Pet Supplies | Motorcycles | Watches | Video Games, Consoles & Accessories |
| | Caravans | Beauty | iPhone |
| | Boats | Health | |
| | Vans | The Athletic Shop | |
| | Automotive Tools & Supplies | The Sneaker Shop | |
| | Motors Deal | Fashion Deals | |
| | My Garage | Pre-owned Designer Fashion | |
| | | Sales & Events | |
| Sports | Liquor & Grocery | Health, Beauty & Baby | Toy & Media |
| --- | --- | --- | --- |
| Fitness, Running & Yoga | Red Wine | Make Up | Lego |
| Cycling | White Wine | Hair Care | Radio Control Toys |
| Camping, Hiking | Champagne & Sparkling Wine | Skin Care | Action Figures |
| Fishing | Whisky | Vitamins & Supplements | Books, Magazines |
| Golf | Spirits & Liqueurs | Nappies | Music |
| Sports & Fitness Deals | Beer | Prams & Strollers | Outdoor Toys |
| Sports & Fitness Events | Chocolate & Confectionery | Feeding | Diecast Vehicles |
| Camping & Outdoor Deals | Coffee | Fragrances | Musical Instruments |
| | Tea | Shaving & Hair Removal | DVD's & Blu-rays |
| | Health Food | Baby Safety | |
| | Spices & Seasonings | Health & Beauty Events | |
| | Cleaning Supplies | Beauty Deals | |
| | | Baby Deals | |
| Collectables | Deals & Events |
| --- | --- |
| Collectables | Sales & Events |
| Coins | Featured Deals |
| Crafts | Electronics |
| Antiques | Home & Garden |
| Art | Fashion |
| Stamps | Tools |
| Pottery | Sports & Fitness |
| Glass | Under $20 |
| Dolls | Toys & Hobbies |
| Bears | Camping & Outdoors |
| Music | Beer, Wine & Spirits |
| Pre-Owned Picks | Parts & Accessories |
| | Business & Industrial |
| | Baby |
That's a lot of products, isn't it? Well, placing orders for these products and paying for them is very easy. User experience is the first and foremost feature that any e-commerce company will work on. eBay is no different. The site is easy to browse and you will not face any hassle during the entire shopping process.
Once you have successfully won an auction or when you want to buy a product immediately, all you need to do is click on buy it now. This will take you to the check out page where your product info is displayed along with delivery time. Your delivery address is required now.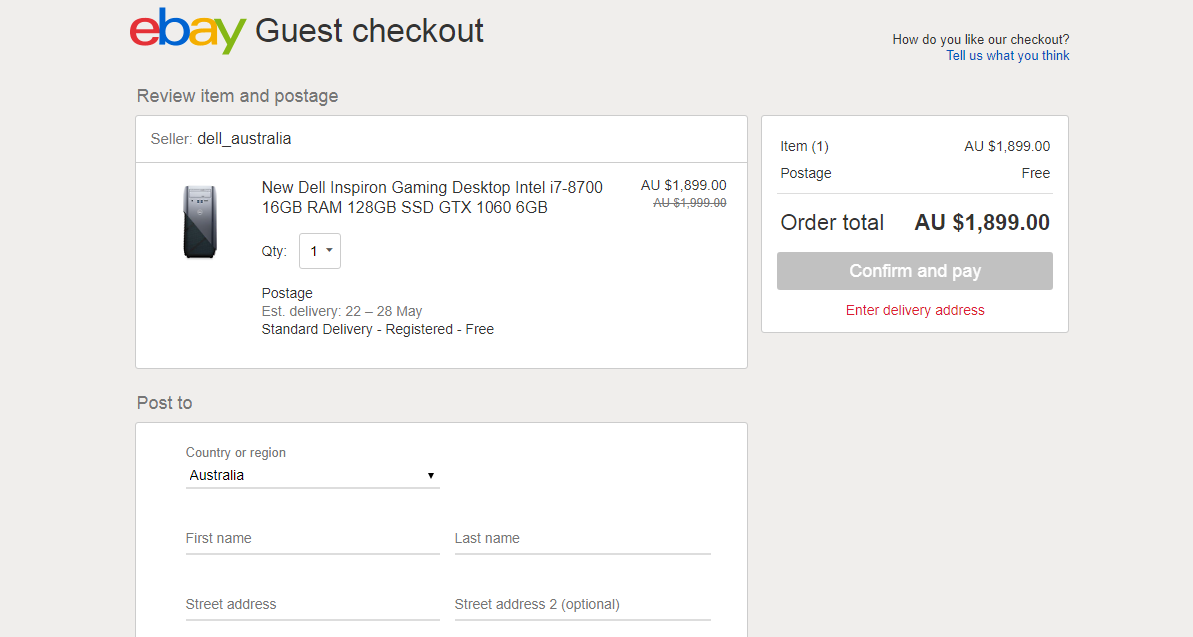 After you have entered all the information, you are now shown two options through which you can pay. They are Paypal and Credit or debit card.

You will also see an eBay voucher section. If you have an eBay voucher Australia or eBay voucher code then you can enter it here and get a discount during check out.
Different Coupon Codes and Discounts on eBay
Who wouldn't want to save money? Everybody does. Let us look at some ways you can save money.
eBay Codes - The first glance at the home page reveals the many eBay offers are available. Among the many ads, you will find ads which say "Use Code" to get an eBay discount. Be sure to check them out.

eBay Deals - There are deals on a daily basis. All you need to do is check out the deals section for eBay promotions on that day. The under $20 category is one of the many where you can find great products.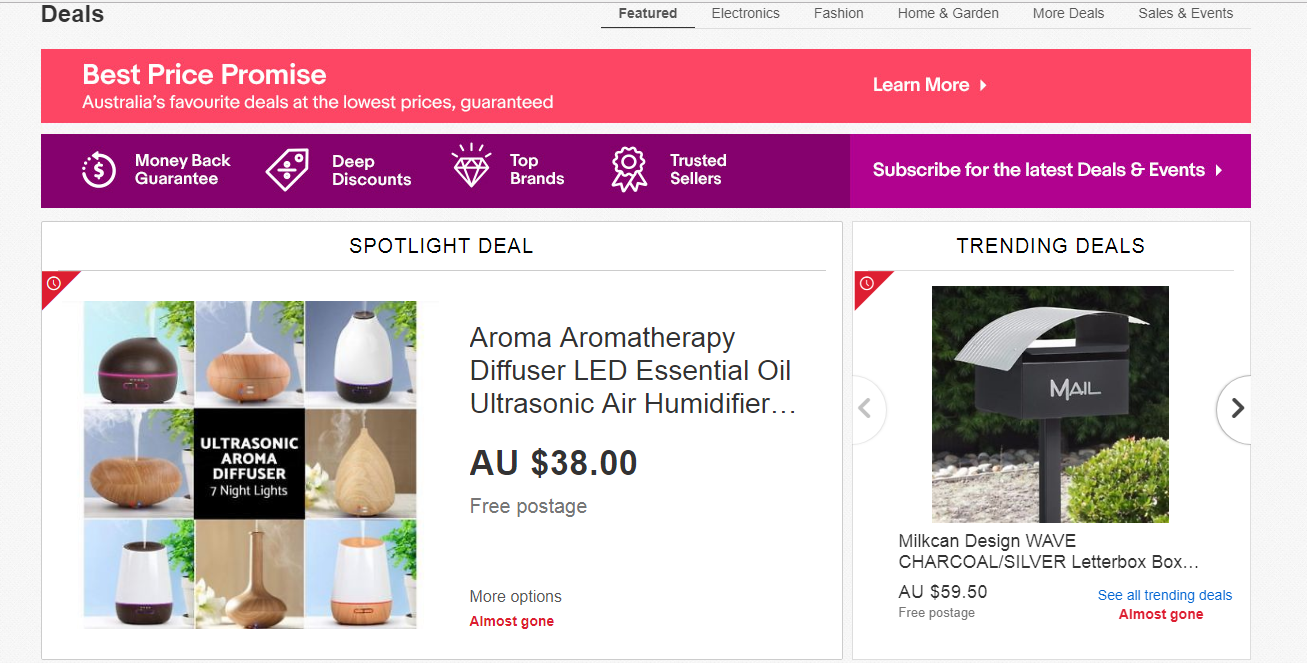 eBay Special Deals - Special deals or featured deals are some exclusive products by sellers that are on discount. These eBay promos may also have eBay promo codes or eBay promo coupons that will help you with your next purchase.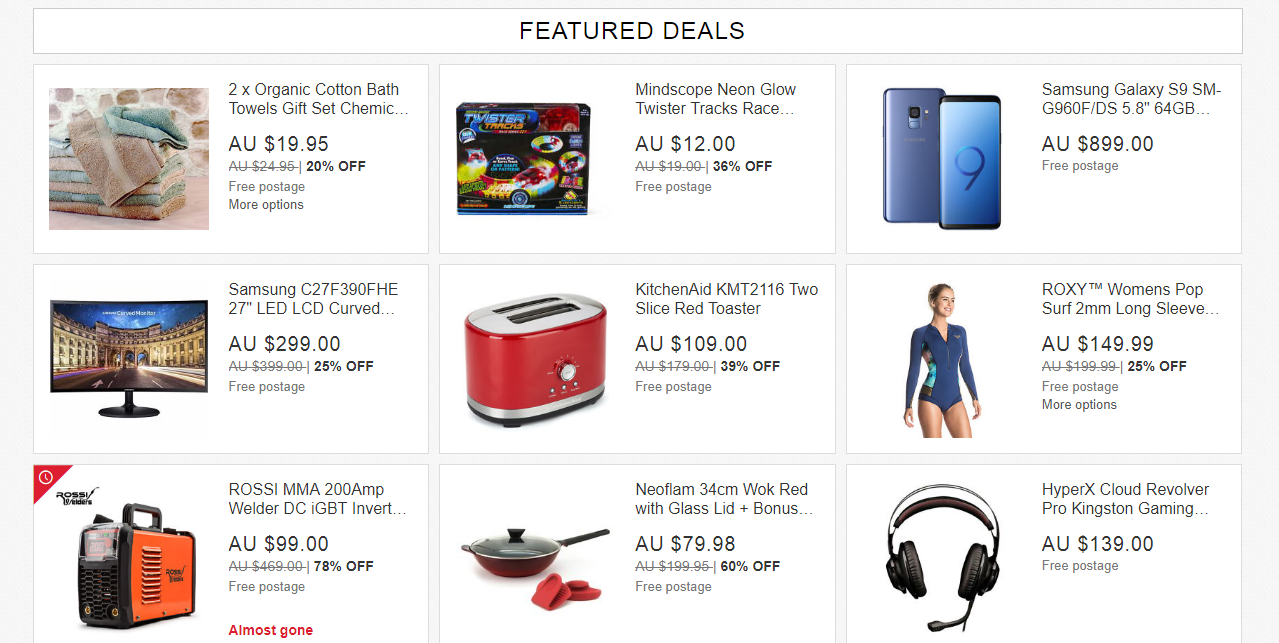 eBay Special Offers - eBay sale events are quite popular. Depending on the season, eBay has featured events where "X% off" is what you will often see!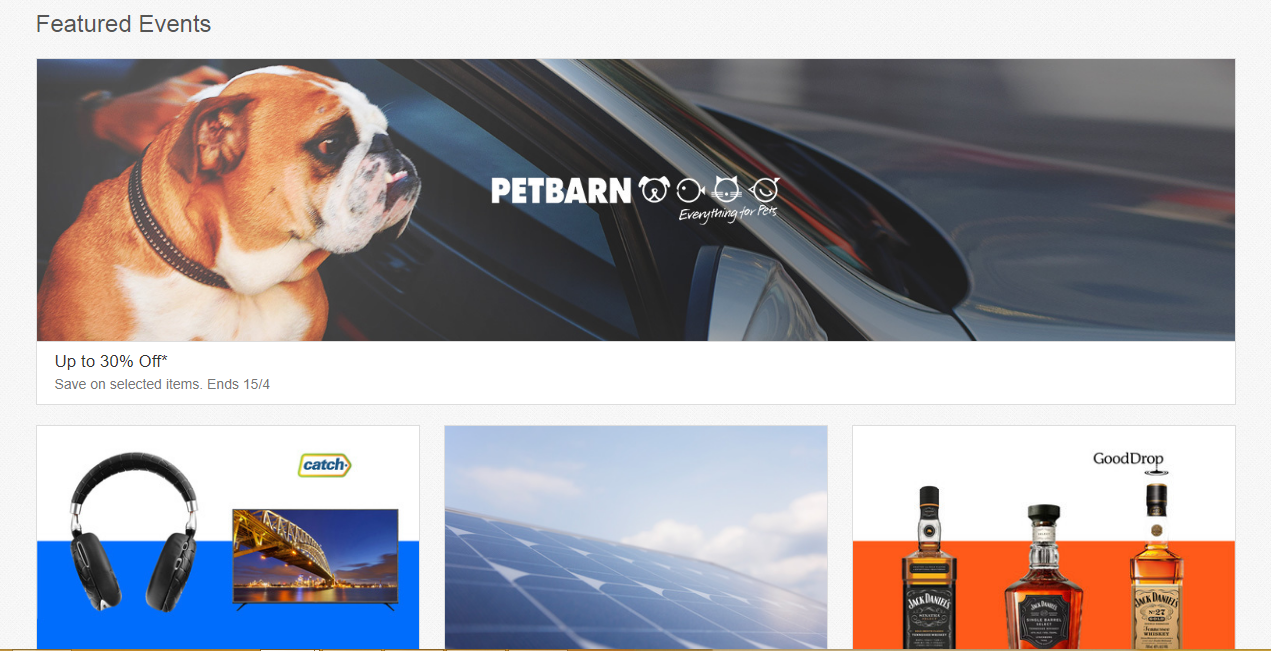 eBay Cashback Guarantee - Among the many offers it has, eBay certainly can help you get some cash back through its money back guarantee.

How to Shop on eBay using ShopBack
ShopBack is a fantastic way to get eBay cashback offers. Many e-commerce merchants use ShopBack platform to gain visibility and attract more customers.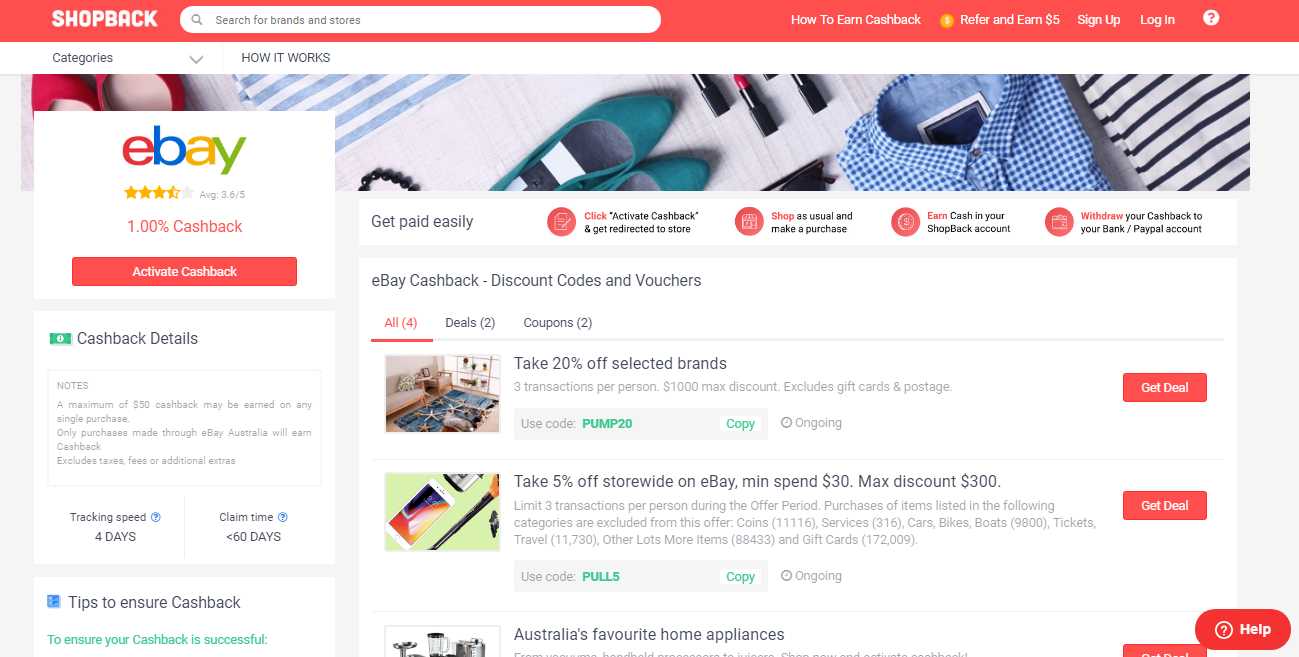 You can get an eBay Coupon code or eBay discount voucher or two for many of your purchases. Remember to apply them and make sure you go through all the terms and conditions associated with each offer.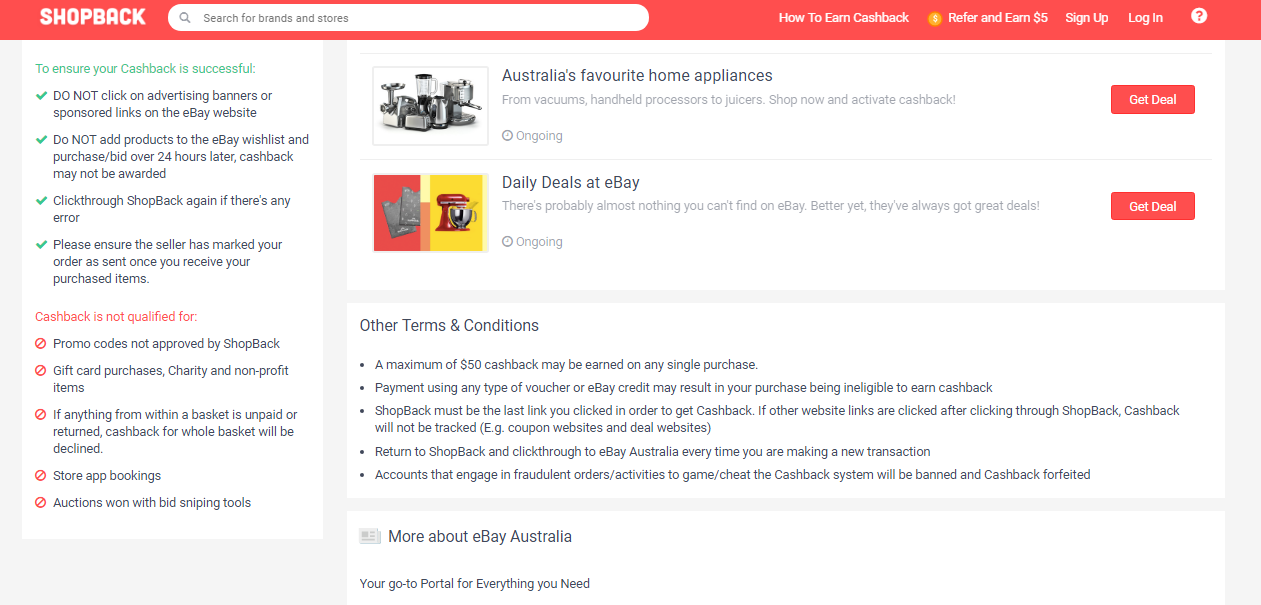 eBay Shipping and Return Policy
After placing orders you would want the product delivered.
Shipping Tracking - The estimated delivery date is shown while placing the order and you can track the order when you want to.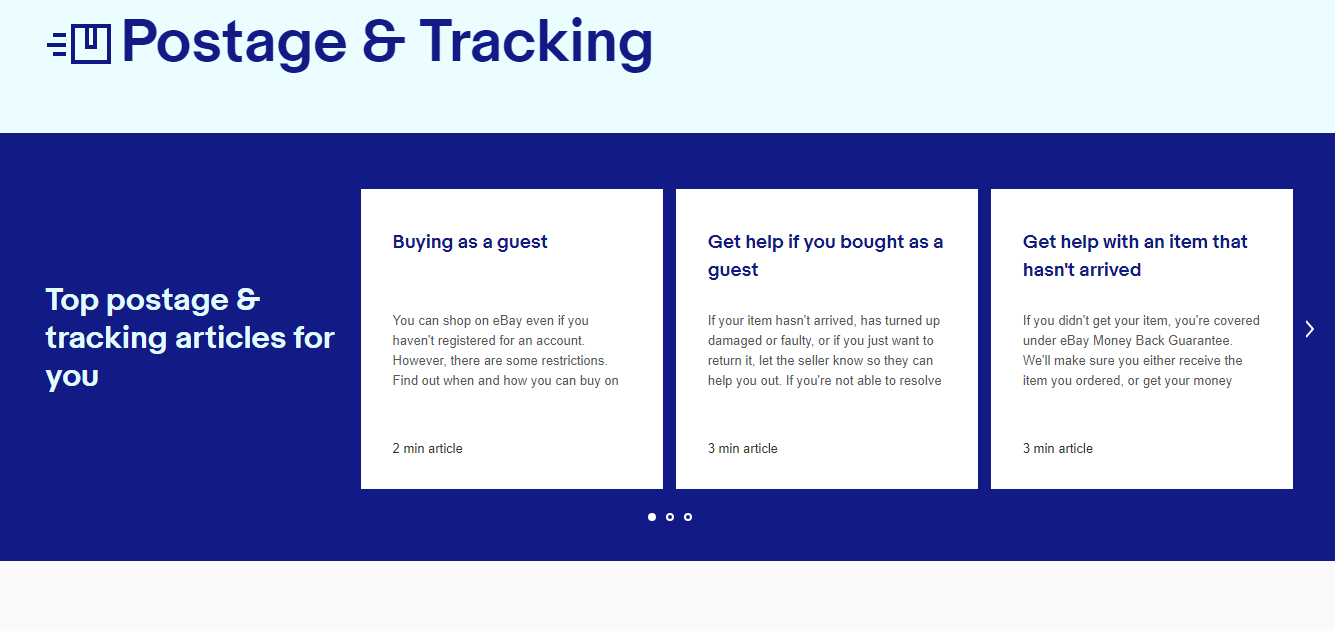 Returns - There are many clauses for returns and refunds, all based on the seller. So do check them out while buying.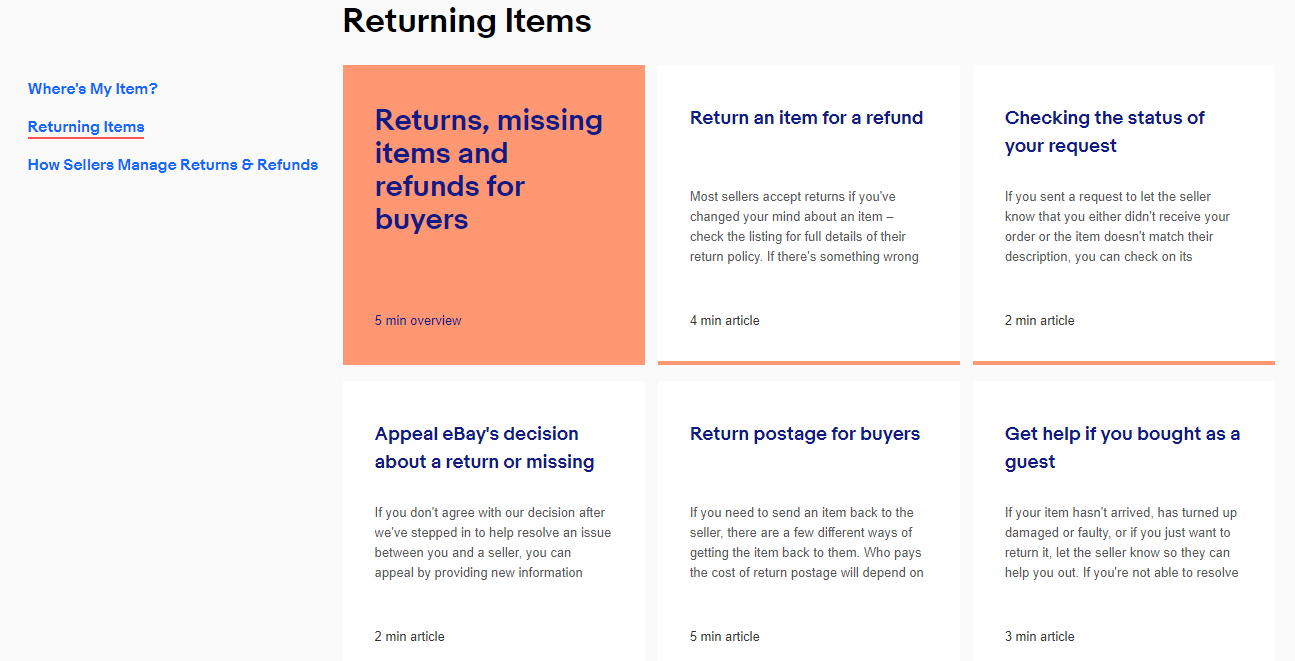 eBay has a fantastic customer service team to help you with an eBay discount code or ebay discount coupon or two with orders placed on the eBay store.
You can chat with them or call them between 8 am to 10 pm AEST throughout the week. They also have email support if you want to send them an email.
Connect with eBay:
Looking for other deals online? ShopBack has you covered with merchants like Aliexpress and Catch.com.au.