Chemist Warehouse Cashback - Discount Codes & Voucher January 2019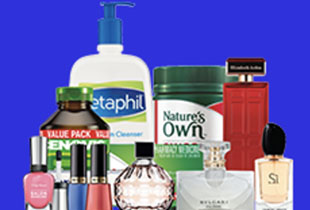 Get Free Shipping
Get free shipping on orders over $50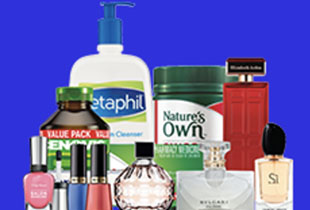 Chemist Warehouse offers great savings due to aggressive pricing and large volumes of trade.
Shop now and activate cashback instantly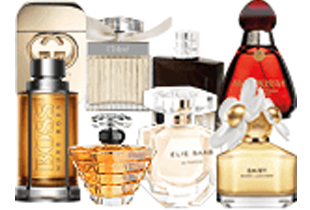 [Desktop Only] Chemist Warehouse: Fragrances up to 80% off on sale and save even more with Cashback using ShopBack!
Fragrance range from Gucci, Marc Jacobs, Chloe and more!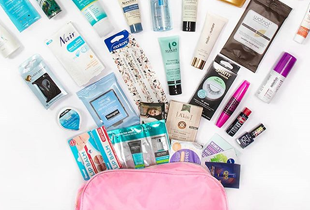 [Desktop Only] Beauty and Cosmestic items up to 60% off plus more savings with ShopBack. Look for Chemist Warehouse coupon to save even more!
Be glam and pretty now!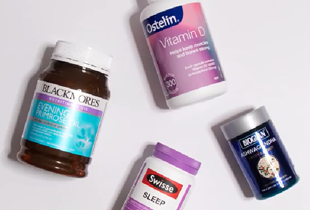 [Desktop Only] Chemist Warehouse helps you save and enjoy up to 55% off on Vitamin items. Save on top of cashback when you look for a Chemist Warehouse Coupon!
Supplement for all your health needs!
ShopBack must be the last link you clicked in order to get Cashback. If other website links are clicked after clicking through ShopBack, Cashback will not be tracked (E.g. coupon websites and deal websites)

Return to ShopBack and clickthrough to Chemist Warehouse Online every time you are making a new transaction

Accounts that engage in fraudulent orders/activities to game/cheat the Cashback system will be banned and Cashback forfeited

Cashbacks are not payable when used in conjunction with payment by Groupon Chemist Warehouse vouchers or other third party promotional vouchers.

New Customer: have not made any purchases with Chemist Warehouse previously. | Existing Customer: have made purchases with Chemist Warehouse previously.
More about Chemist Warehouse
Enjoy best prices for pharmaceutical products at Chemist Warehouse!
Thanks to e-commerce, we can now order everything from the comfort of our homes and that includes medicines too!
Chemist Warehouse is one of Australia's cheapest pharmacies selling medicines and a wide range of beauty and skin care products. Chemist Warehouse Parramatta and Chemist Warehouse Sydney are some of its locations.
However, you can shop on Chemist Warehouse online as well. Make sure you use a Chemist warehouse voucher to avail great discounts.
History of Chemist Warehouse
Chemist Warehouse was founded in the year 2000 by Sam Gance, Lydia Gance, Jack Gance, and the Verrocchi families.
Chemist Warehouse is now the largest pharmacy retailer in the country. It brands itself as offering pharmaceutical goods at a discounted price. It has two more brands selling under it - MyBeauty, and MyChemist.
Products Sold on Chemist Warehouse
Chemist Warehouse, though a pharmaceutical retailer, sells a wide array of beauty and skincare products as well.
The main product categories under which Chemist Warehouse sells its products are 'Health', 'Beauty', 'Medicines', 'Personal Care', 'Medical Aids', and 'Veterinary'.
Let's take a look at them in detail:
Health: Not getting enough vitamins? Or are you looking for arthritis supplements? Use your Chemist Warehouse promo code and save on the most trusted brands of health supplements.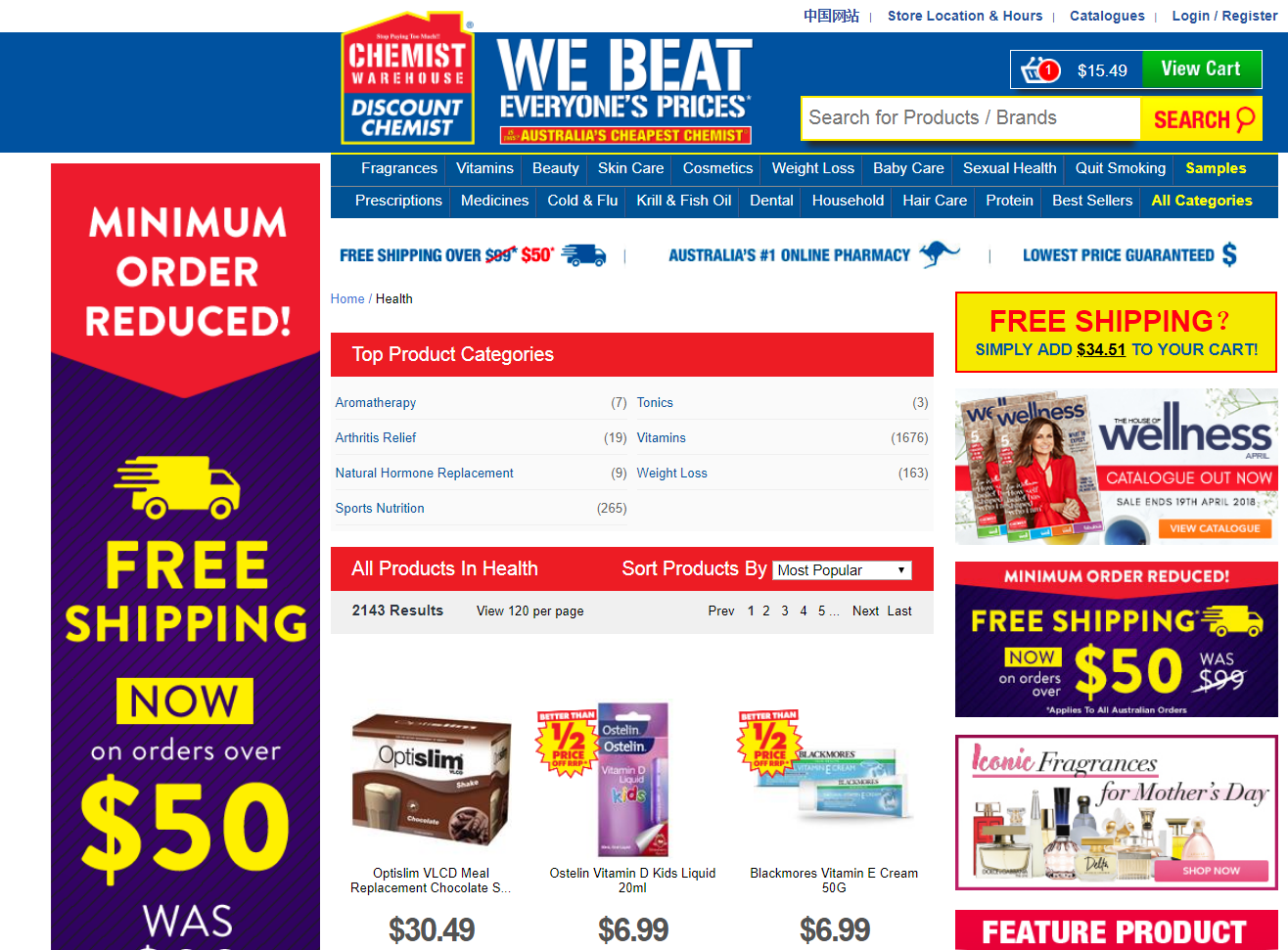 Beauty: Use a Chemist Warehouse coupon code to get discounts on your regular skin care products or Chemist Warehouse perfume at this store. Shop with your Chemist Warehouse discount coupon and avail discounts on luxury perfume brands.
Personal Care: Looking for household cleaning products or baby care products? Use Chemist Warehouse voucher codes to avail great discounts on some of the best brands.
Medical Aids: Chemist Warehouse also sells all kinds of medical equipment and sports aids.
Veterinary: You can also get tick control and worm control products for your pets here, along with other pet related health products.
Let's take a look at the product subcategories now:
| Category | Product Subcategories |
| --- | --- |
| Health | Vitamins, Weight Loss, Arthritis Relief, Sports Nutrition |
| Beauty | Acne, Hair Removal, Fragrances, Cosmetics, Skin Care, Scar Treatment |
| Medicines | Hiprex, Pharmaceutical Preparations, First Aid, Anti-Inflammatory and Heat Rubs, Stomach and Anti-Diarrhoea, Laxatives, Eye care and Treatments, Worming Treatments, Electrolyte Replacements, Miscellaneous Analgesics, Smoking Deterrents, Anti-fungal and Warts, Hair Loss Treatment, Travel Fibre Supplements, Allergy, Hayfever & Anti-Histamines, Cold & Flu Essential Oils, IBS |
| Personal Care | Baby Care, Sexual Health, Feminine Hygiene, Foot Care, Hair Care, Hair Styling Products, Men Toiletries, Oral Hygiene and Dental Care, Sun Care, Batteries, Hand and Body, Insect Repellents, Women Toiletries, Men's and Women's Incontinence, Household, Tissues and Cotton Wool, Deodorants |
| Medical Aids | Medical Equipment, Sports, Braces & Therapy, Blood Pressure Monitors, Blood Glucose Monitors, Asthma Relief, Thermometers |
| Veterinary | Heartworm Control, Worming Products, Flea Control Products, Tick Control Products, Combined Flea & Heartworm Products, Comfortis |
| | |
Click on Chemist Warehouse catalogue at the top of the homepage to know more about all the products they sell.
How to Shop at Chemist Warehouse?
Type 'Chemist Warehouse near me' on Google to find Chemist Warehouse locations. Visit the nearest store and shop for the Chemist Warehouse products you are looking for. Do not forget to check the Chemist Warehouse opening hours.
You can shop at Chemist Warehouse Perth or Chemist Warehouse Melbourne, depending on your location.
However, it would be best if you shop on the Chemist Warehouse online store. Chemist Warehouse special offers are available all year round and you can make great savings by shopping online.
Here is what you need to do:
1. Visit the Chemist Warehouse website. If you are looking for a specific product, you can search for it in the search bar that you can see at the top.
2. Or you can browse the popular categories and subcategories at the header and look for your product on the website. Suppose you are looking for some medicines. Click on 'Medicines' at the header and you will be redirected to a new page.
Here, you will be able to see the different categories of medicines available in the store. Choose one depending on your requirements and click on it.
3. Here, you will be able to see the different categories of medicines available in the store. Choose one depending on your requirements and click on it.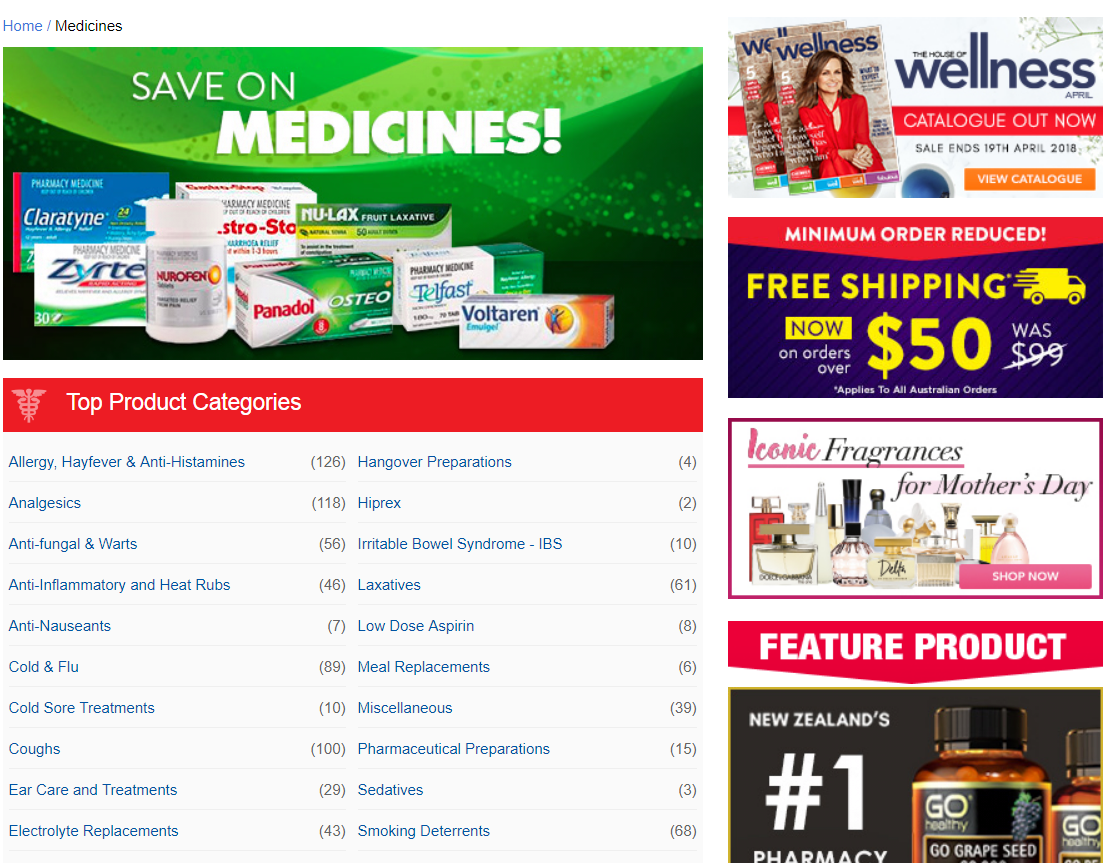 4. You will get a wide range of products to choose from on the new page. All the products will be displayed on the main page along with their images and prices. Scroll down to find all the available options.
5. Choose one and click on 'Buy Now'. You will land on the buying page that has all the information about the product you just chose.
7. If you have other things to buy, then revisit the product categories and subcategories at the header and add products to your cart. Click on 'View cart' on the top.
8. The new web page will give a summary of the products you purchased along with the bill that you will need to pay.
9. Don't forget to enter your Chemist Warehouse code here to get discounts.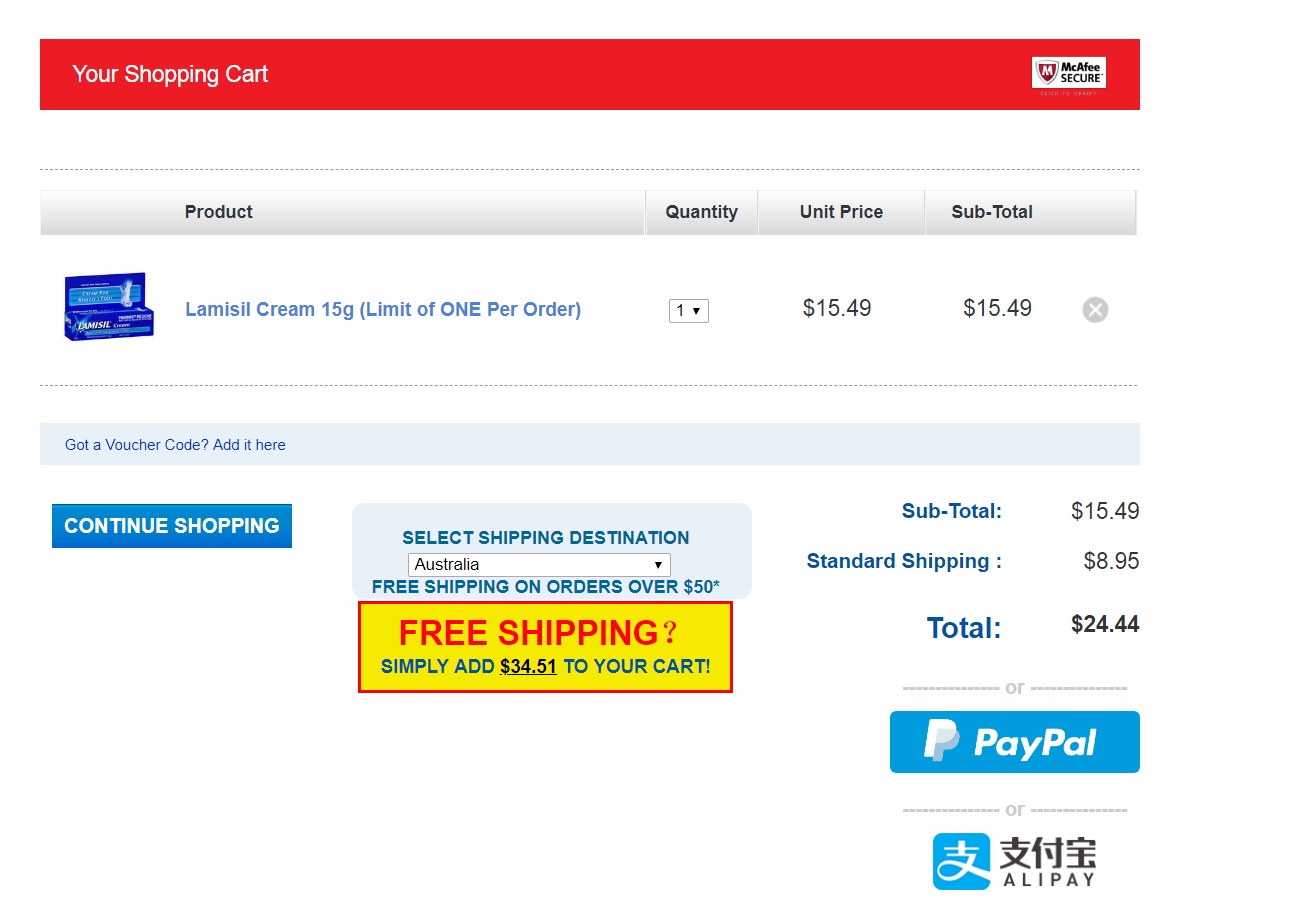 10. Choose your payment option to get redirected to the payment page.
11. Make the payment and give your shipping address to confirm the order.
Payment Options on Chemist Warehouse:
Chemist Warehouse offers the following payment options to Australian customers:
PayPal: If you have a PayPal account, you can make your payment via PayPal.
AliPay: You can also pay via Alipay.
Visa or Mastercard: You can use your Mastercard or Visa debit and credit cards as well.
Visa Checkout: You can pay on Chemist Warehouse via Visa Checkout.
BPAY: Chemist Warehouse is a registered BPAY biller and you can use BPAY to make your payments as well.
Chemist Warehouse Special Offers and Chemist Warehouse Deals:
A Chemist Warehouse sale is the best part about shopping on its online store.
You get all the products at a discounted price and on top of that, you have option of using a Chemist Warehouse coupon.
You can look online for a Chemist Warehouse discount code.
How to Redeem a Chemist Warehouse Voucher Code?
Redeeming a Chemist Warehouse voucher is easy. You will get the option to enter your promo code before you can make the payment.
Enter the code to avail discounts.
How to Shop on Chemist Warehouse using Shopback?
You are eligible for a Chemist Warehouse cashback of up to 2.10% when you shop on the store using ShopBack.
Here is what you need to do:
Step 1: Visit ShopBack.com. au. On the search bar at the top, enter Chemist Warehouse and click on the displayed result.
Chemist Warehouse (Australia) - ShopBack Screenshot 1
Step 2: You will be able to see the 'Activate Cashback' button at the top left corner of the new web page. Click on it.
Chemist Warehouse (Australia) - ShopBack Screenshot 2
Step 3: You can also check out the deals listed on the main area of the same page. Click on 'Get Deal'.
Chemist Warehouse (Australia) - ShopBack Screenshot 3
Step 4: You will now be redirected to the website of Chemist Warehouse.
Step 5: Continue shopping on the Chemist Warehouse website to get cashback credited to your account.
Remember to use Chemist Warehouse promo codes approved by ShopBack and that cashback will not be valid when you shop on the mobile app.
Chemist Warehouse Shipping and Return Policies
Shipping is free in Australia on orders above $50. A shipping charge of $8.95 is levied on orders below $50.
Not all products sold on Chemist Warehouse can be returned or exchanged and this includes medicines, baby foods, vitamin supplements, fragrances, and consumable products- unless there is some fault with the product.
Chemist Warehouse Customer Service
Click 'Contact Us' at the footer of the home page to get the contact number and email address of Chemist Warehouse's customer support team.
To get attractive Chemist Warehouse promotion codes and Chemist Warehouse offers, follow them on social media:
You can also shop at Priceline Pharmacy and ThePharmacy through Shopback to earn cashback.