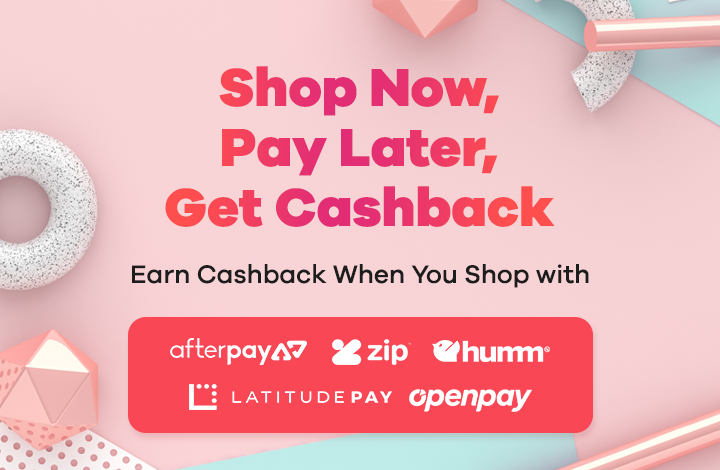 HOME & ENTERTAINMENT Stores
What is AfterPay?
AfterPay is one of the recommended payment gateways for shopping in Australia, United States, United Kingdom and New Zealand. It was founded in the year 2015 by Nicholas Molnar and Anthony Eisen to make shopping more convenient. AfterPay enhances the power of shopping which allows customers to pick products they like without worrying about payments. Retailers have noticed a huge increase in sales and this is because AfterPay allow retailers to provide their customers with the ability to shop now pay later without any payment hassles
How Does it Work?
Customers can pick their favourite products online or at the store by selecting Afterpay as their payment method. This allows them to pay back in 4 easy instalments, while they pay for the first instalment at the checkout and the remaining on the following 3 fortnights. AfterPay offers a zero-interest service, this means it does not require any processing or convenience fee on activation and also when payments are done on time. They keep you well informed about the payment dates through payment schedules and notification sent via Email. If customers fail to make their payments on time, they are charged with late payment fees. Here are the steps you need to follow to avail easy instalment benefits from Afterpay via Shopback
Log into Shopback Website, Select your favourite retailer online store
Select Items you wish to purchase and add them to your cart
When you proceed to checkout, select Afterpay as your payment option.
Enter your personal and payment details. Remember you need to be 18 years and above to create an account
Once your account is verified and created you can continue to checkout with Afterpay
Pay your first instalment during the checkout and the remaining 3 instalments on following fortnights.
This new payment method from Afterpay is attracting more customers and is found beneficial to many retailers.
AfterPay Sale on Shopback
Shopback is associated with AfterPay to enable customer benefits. Pick a wide range of products from Shopback and pay through easy instalments using Afterpay. Pick your favourite outfits without any guilt now and pay for them at your convenience at pay it later stores. Let's have a look at the categories on Shopback associated with AfterPay.
Clothing - Stay in style and look trendy always. There is clothing for everyone. It is the right time to revamp your wardrobe, so plunge in, to pick clothing from top brands like Forever New, David Jones, Hello Molly, etc. These amazing brands are on great offers and you can pay for them with easy instalments. Stop doubting on purchases and pick your favourites with no tension and payback for it in 4 easy instalments.
Fashion Accessories - Your favourite outfit of the day can look bland with no accessories to compliment them. Elevate style sense and showcase your fashion quotient by pairing your outfit with matching accessories. Find everything you need from Shopback fashion retailers to add the oomph factor in your dressing style. Get great deals and cashback offers on accessories such as jewellery, sunglasses, bags, wallets, belts, etc. Do not let the prices stop you from picking these lovely accessories, pay for them through AfterPay during checkout. After Pay sale allows you to pay for your favourites with easy and hassle-free instalments. For example, check out Myer!
Beauty Products - Look polished and complete your look with beauty products available from top brands like Chemist, AdoreBeauty, Fresh, Sephora, etc. Enhance your look and appearance with top quality beauty products available on Shopback. Shop for them to your heart's content and payback in 4 easy interest-free instalments through AfterPay.
Kicks and Shoes - Get sporty and stay active, pick stylish kicks and shoes from your favourite brands such as Platypus, Foot Locker, Nike, New Balance and many more. Shop for the most comfortable shoes to suit your needs and flaunt them with your favourite sports outfit too. Don't let the prices rule over you, pick them from top brands through Shopback and use AfterPay during checkout to get discounts in payments and payback in easy instalments.
Home Decor & Entertainment - Look out for best deals and offers on purchase through AfterPay sales on Shopback. Get ready to renovate your home with a new look. Buy top quality home furnishing products from top brands such as Myer, House, Booktopia, Bed Bath N Table, adairs, etc. It is the right time to pick home appliances and entertainment units at great prices. Enjoy hassle-free shopping on Shopback with easy instalment offers through Afterpay sale day.
Baby and Kids Store - Fashion is for all, pick stylish and contemporary outfits for your little ones through Shopback. Avail great offers and discounts on all baby and kids products and pay for them using AfterPay easy instalments. Infuse fashion sense into little ones without any hesitation as Shopback and Afterpay make fashion for kids more affordable. Pick toys, baby needs, fashion clothing and accessories for kids from top brands such as Cotton: on, Bonds, lime tree kids, Mr Toys Toyworld, etc from Afterpay pay it later stores. Let your kids experience the new world of convenience through Shopback AfterPay sale.
Sports Stores - Sports Stores - It is about to stay active and look stylish at the same time. You can find all you need for sports with a wide range of brands associated through Shopback. Get Sportswear, accessories and many more from Shopback with a plethora of products from top sports brand such as Adidas, Nike, rebel, BCF, etc. Flaunt your style and fashion sense with active wears and pay for them with easy instalments via Afterpay. Enjoy special discounts during Nike Afterpay sale.
Food and Beverage - Get great deals and discounts on food and beverage outlets too. Look out for coupon and voucher codes on Shopback to avail great discounts for food and beverages. Fulfil your cravings and energize your taste buds with your favourite food. Enjoy lip-smacking discounts with payments done via Afterpay. Dine out or order food online to enjoy quality time with your loved ones and pay easily with interest-free payment options. Also, avail discounts through gift vouchers Afterpay.
AfterPay Sales Update - To know more about Afterpay sales and discounts follow them on their social media pages to get timely notifications. You can follow AfterPay on
Also, enjoy great benefits for payments using AfterPay App. Instal them for free from Google Play and Apple App Store.