Adrenaline Voucher & Coupons for November 2019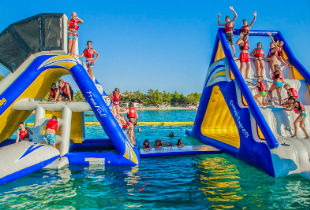 Holiday adventure finder
Try our Holiday Adventure finder. This tool makes it easy for you to find the perfect experience or activity whilst planning your holiday. Simply add in the type of activity you're looking at trying (adventure, relaxing, family holiday etc) the location and your budget and our tool recommends the best experiences for you to try.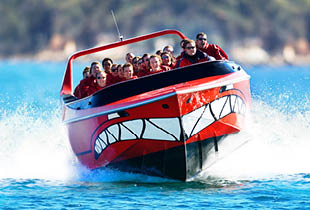 Jetboating from $59
Book your Adrenaline adventure while activating cashback instantly. T&Cs apply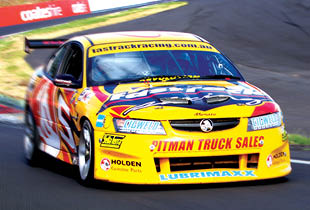 V8 race car driving from $179
Book your Adrenaline adventure while activating cashback instantly. T&Cs apply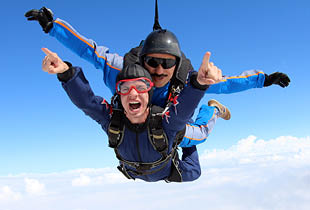 Skydiving from $199
Book your Adrenaline adventure while activating cashback instantly. T&Cs apply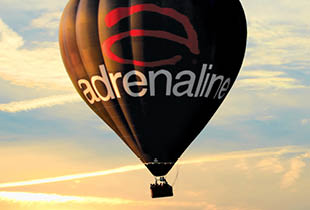 Hot air ballooning From $229
Book your Adrenaline adventure while activating cashback instantly. T&Cs apply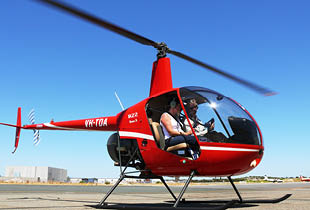 Helicopter flights from $69
Book your Adrenaline adventure while activating cashback instantly. T&Cs apply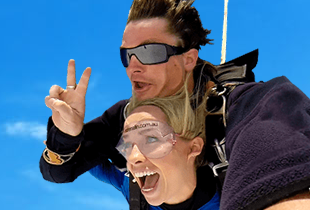 Unique Experiences in Sydney, Melbourne, Brisbane and all across Australia
Book your Adrenaline adventure while activating cashback instantly
ShopBack must be the last link you clicked in order to get Cashback. If other website links are clicked after clicking through ShopBack, Cashback will not be tracked (E.g. coupon websites and deal websites)

Return to ShopBack and clickthrough to 180 Nutrition every time you are making a new transaction

Accounts that engage in fraudulent orders/activities to game/cheat the Cashback system will be banned and Cashback forfeited
More about Adrenaline
Adrenaline (Australia)
Adrenaline Australia is an adventure website that enables you to book and gift adventures and experiences. You can book water, air, or land adventures through the Adrenaline website. It is one of the most popular adventure websites in Australia and continues to be one of the very best. Adrenaline provides you with the lowest price guarantee, enabling you to save every time you book an experience with them. The list of adventures is endless, providing you with a wide range of experiences and activities for you to choose from.
History
Adrenaline was founded more than 20 years ago and continues to be at the forefront of providing thrilling experiences. Over the years, many more activities were added to their list, making sure that there is something for everyone.
Services Sold On Adrenaline
Adrenaline is all about the experiences and adventures because everyone wants to make amazing memories that they can always cherish. With this in mind, Adrenaline provides a host of adventure experiences for the people who love the thrill and some calm experiences for those who want something simple. With a top-notch price guarantee in place, you will surely find something that you will love.
Experiences: Browse through the long list of adventures such as flying experiences, water sports, wellbeing experiences and gourmet experiences. Use Adrenaline promo code to save.
Browse By City: Have a specific city that you want to visit and take part in an adventure in that city? Then browse by city and look at the adventures you would want to experience.
Adrenaline Kids: Adrenaline has something for your kids as well. Why should they miss out on the fun?
| Categories | Products |
| --- | --- |
| Experiences | Rally Driving, Supercar Drive Days, European Supercars, V8 Experiences, V8 Hot Laps, Harley Rides, Quad Biking, Theme Parks & Attractions, Sydney Bridge Climb, Abseiling, Aerobatics, Indoor Skydiving, Hot Air Balloons, Skydiving, Helicopter Rides, Sailing, Jet Pack & Flyboard, Swimming With Sharks, Jet Boats, Whale Watching, BBQ School, Hampers And Gift Baskets, Barista Course, Day Spa, Massage Therapy, Experiences for Kids & Families |
| Browse By City | Sydney, Goulburn, Newcastle, Bathurst, Coffs Harbour, Eastern Creek, Byron Bay, Jervis Bay, Blue Mountains, Ballina, Central Coast, Port Stephens, Wollongong, Hunter Valley, Great Ocean Road, Melbourne, Echuca, Phillip Island, Yarra Valley, Mornington Peninsula, Gippsland, Gold Coast, Noosa, Cape Tribulation, Mooloolaba, Brisbane, Airlie Beach, Cairns, Surfers Paradise, Fremantle, Exmouth, Barbagallo, Mandurah, Perth, Margaret River, Rockingham, Barossa Valley, Kangaroo Island, Adelaide, Port Lincoln, Canberra, Coles Bay, Cradle Mountain, Hobart, Launceston, Uluru, Darwin, Kings Canyon, Alice Springs, Auckland, Queenstown, Taupo, Rotorua |
| Adrenaline Kids | - |
How To Shop On Adrenaline.com.au
Shopping on the Adrenaline website is a breeze as everything is laid out neatly for you. You can browse by Experiences or you can Browse by City. You can then continue with booking your experience by entering your personal information and then checking out using the payment method that is suitable for you. The entire process won't take more than a few minutes!
Payment Options At Adrenaline (Australia)
The Adrenaline website offers the following payment options:
All major credit cards
PayPal
ZipPay
AfterPay
Don't forget to use Adrenaline discount code when you checkout to save more on your booking!
Adrenaline Promotions And Adrenaline Offers
The Adrenaline website has a section called 'Today Deals' where you can get an Adrenaline promo for the deals of the day. You can filter by price, experience and state. You can sign up to the Adrenaline newsletter to get the latest exclusive offers from Adrenaline so you can save more. There is a student discount section where students can get an Adrenaline discount of 10% when they checkout. Students need to register with Student Beans in order to be eligible for the student discount.
If you are looking for more Adrenaline deals then you can take a look at some third party coupon websites. These websites have an Adrenaline promo code, Adrenaline discount voucher, etc that will help you save. You are only required to enter these when you are checking out from the Adrenaline website to avail the discount offer.
How To Redeem an Adrenaline Coupon Code
Do you have an Adrenaline promo code or an Adrenaline voucher code you wish to use? Use it at the time of checkout and the discount you receive will be displayed. You are allowed to use only one Adrenaline code per transaction. If you have already applied a gift card or gift voucher then you won't be able to add an Adrenaline coupon.
How To Shop On Adrenaline Using ShopBack
ShopBack provides you with a way to earn cash back when you shop on Adrenaline.com.au. You get 4.00% cashback when you shop on Adrenaline through ShopBack. You need an account on ShopBack in order to be eligible to get cash back. Open Adrenaline on ShopBack. When you click on "Activate Cashback" you will be redirected to Adrenaline.com.au. Shop normally to receive the offer. The cashback amount will be sent to you directly on your ShopBack account. You can then transfer the cash back to your PayPal account or to your bank account directly with ease.
Adrenaline Cancellation Policy
When you book on Adrenaline, the booking once cancelled cannot be refunded. But you can cancel your booking in order to exchange it for another voucher or adventure. If your booking has been cancelled due to the weather, you can request a refund, book for another date or you can get an Adrenaline Voucher instead.
Adrenaline Customer Service
You can contact Adrenaline customer service representatives by calling on 1300791793. From Monday to Friday, you can contact them anytime between 8:30 a.m. to 5:30 p.m. On Saturday, you can call them from 9:00 a.m. to 3:00 p.m. There is a contact form available on the website through which you can contact the customer service as well.
You can follow Adrenaline on social media to get Adrenaline vouchers and Adrenaline coupons. You will also get information about the next Adrenaline sale.
ShopBack has lots of other saving options for you on RedBalloon Australia and Klook as well.